There's nothing better than when a big box arrives from one of our finishers.  OK…that's not true.  What's better is when I know that MY finishing is in the box. LOL!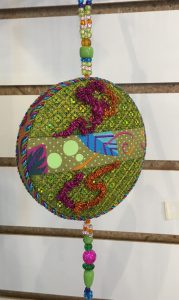 These Zecca pieces were from a class I taught back in the fall.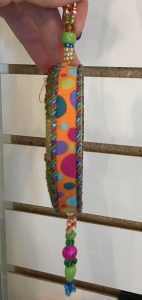 I just LOVE the gusset with the ribbon.  The ribbons are designed by Zecca, as well.  How cool is that?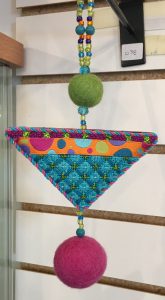 This little guy took me an hour and 15 minutes to stitch.  Yep . . .I timed myself.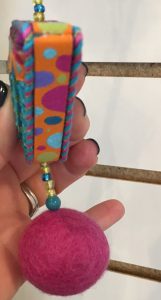 All of the pieces in this series have stitch guides.  Karen, aka Zecca, stitched the pieces and I wrote up the guides for her.  There are five more canvases in the series.  I have to stitch one more because you can't just have two!