Mary Susan, who works at the shop, stitched this Raymond Crawford piece for her mother for Christmas.  This is one of the best pieces of finishing I have EVER seen!  The fabric choice is perfect.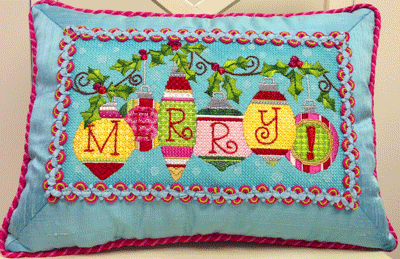 The trim is to die for!  She designed all of the finishing.  By the way, she's head of the fini
hasn't written a guide yet, but I might be able to talk her into it.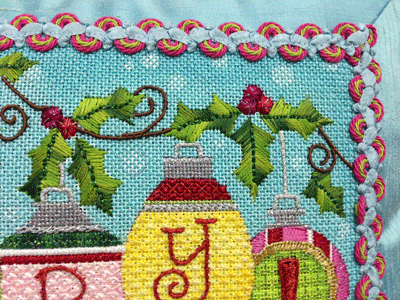 Nancy Taylor worked with her student Barbara on this nativity set by Kathy Schenkel. And yes, there is a guide for the entire series.

This Maggie piece, stitched by Debbie, who also works at the shop, is outstanding. She worked on it with Julia Snyder during our first embellishment class.  Great use of Sparkles for the letters, despite her grumbling while she worked on it.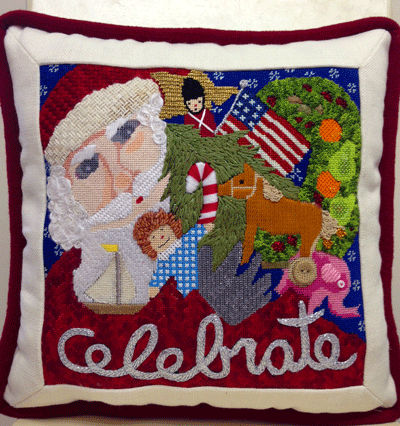 Can't wait to see what the UPS man brings tomorrow!