The finishing is starting to arrive.  It's like Christmas every day!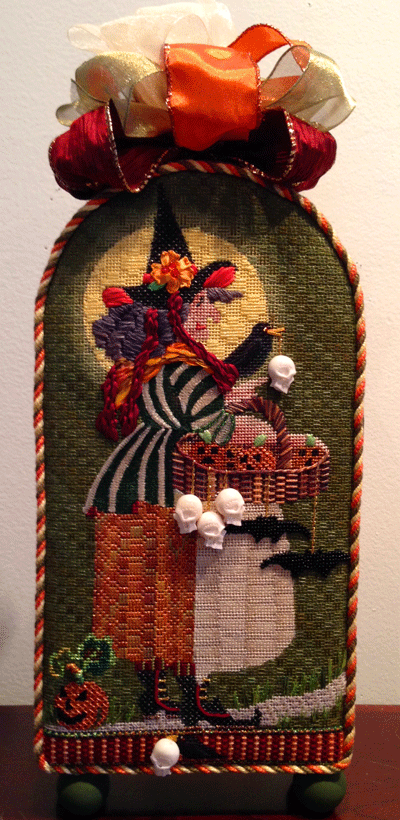 Susan was the first to finish Helowise from Becki's class last June.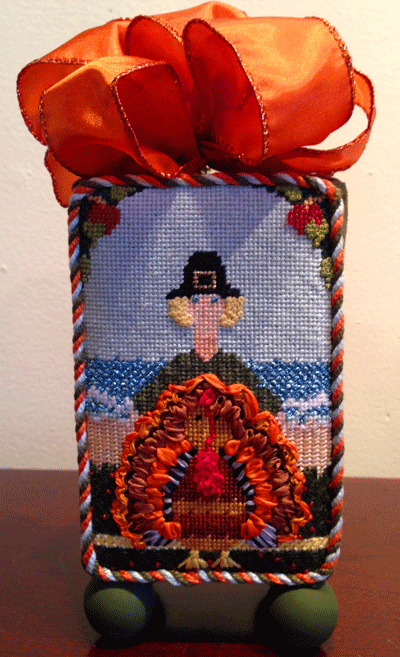 Baltimore Needleworks did a beautiful job finishing my pilgrim from the Needle Deeva Thanksgiving Club.  By the way, it's not too late to join.  We are one the exclusive shops in the country that was selected to participate in the club.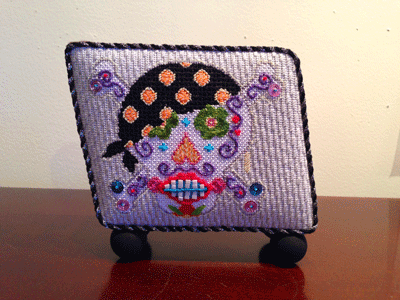 Laura stitched this for her boyfriend.   First stitched gift. Big moment!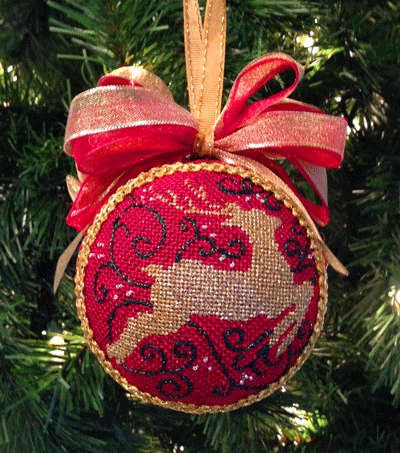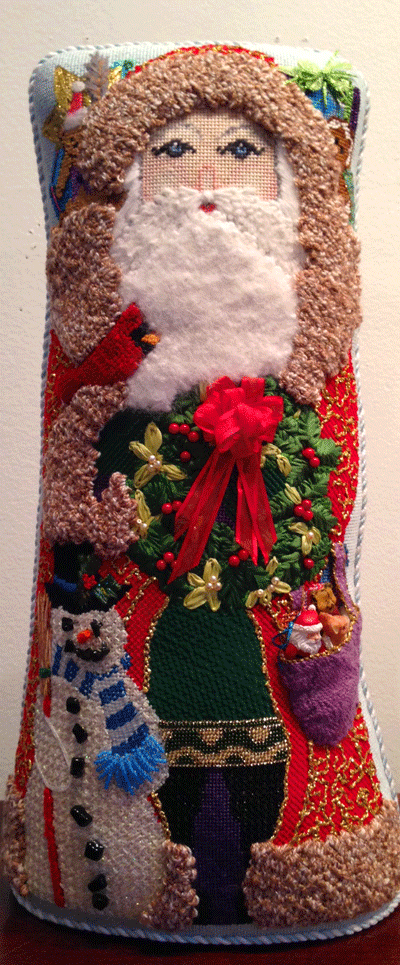 Laurie worked on this piece with Julia Snyder in our first embellishment class.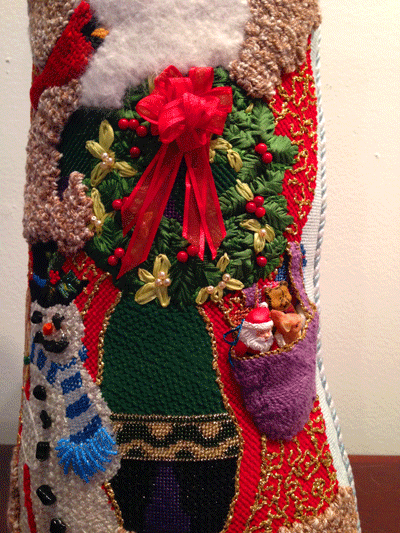 If you've never taken an embellishment class with Julia, just look at the results you will get.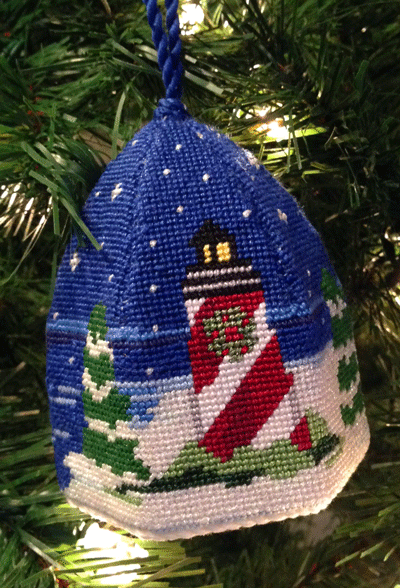 A cute little bell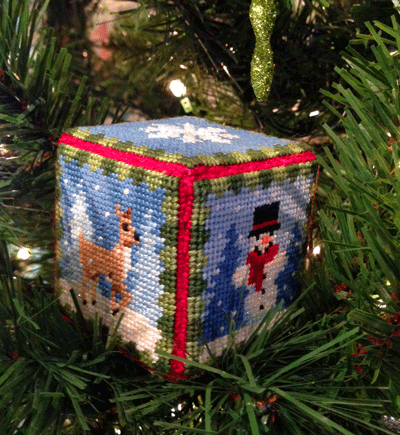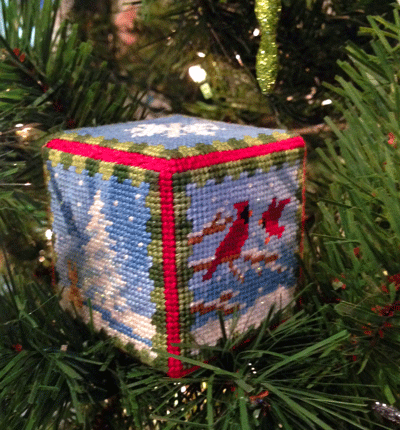 Aggie put her own twist on a stitch guide by Julia Snyder. It jingles!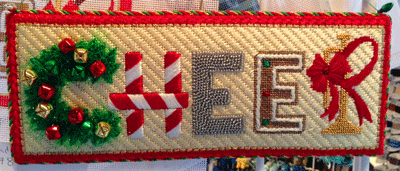 A precious pillow stitched by Mary Susan