Becki just finished up this beautiful nativity scene by Susan Roberts, just in time for the holiday season.

Join us in our newest online class starting in March 2016.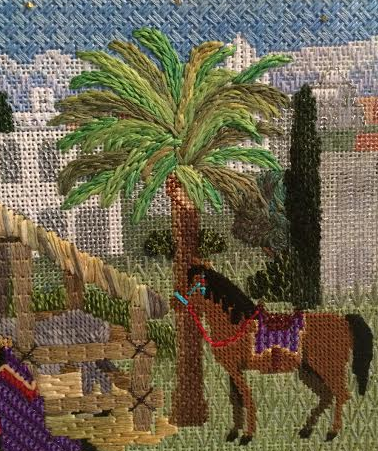 The canvas is $175  and measures 15 x 6 on 18 mesh. The class will be sent out in four installments.  In the first installment you will receive the canvas, stitch guide for the first section and the threads to complete that section.  The other three shipments will be the other installments of the stitch guide with the threads.  Each installment is $25 plus the threads.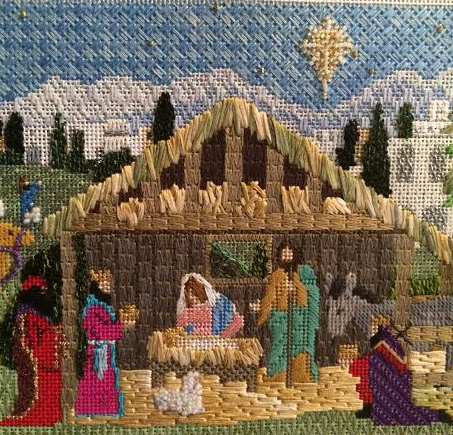 The best part about this nativity is that it's one and done.  This is a much more economical way of stitching a nativity. One canvas  . . .one finishing cost.  Don't get me wrong, I've stitched a complete nativity set and have three (maybe four?) in the works. And, the way we're timing this you should be able to get it completed for the Christmas finishing deadline for next year.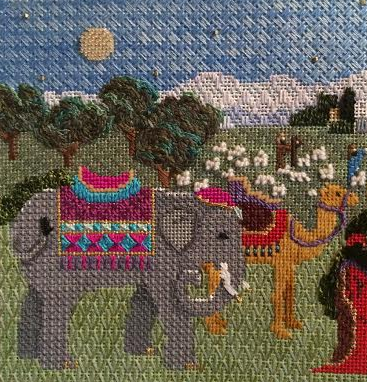 You must sign up by January 7th to be be guaranteed to be included in the first shipment.  You can sign up online or call the store to sign up.  A non-refundable deposit of $75 is required to sign up.
If you've never worked with a stitch guide by Becki you're in for a real treat.  There's nothing quite like them.
203-210-5107