What a weekend!  Thirty women from Rhode Island to Maryland and everywhere in between flocked to the shop for the third annual stitch in.  It was crazy!  In the best sort of way.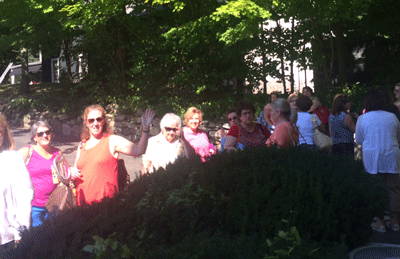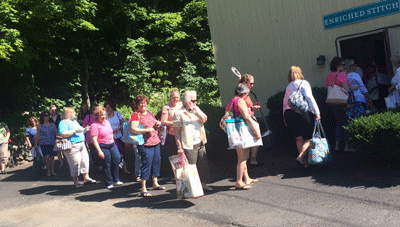 Old friends came together and new friends were made.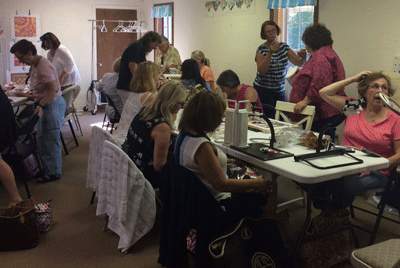 I spent Saturday upstairs teaching.  No more fear of beading around here!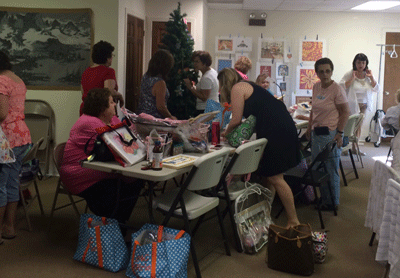 Unfortuantely, it was hot . . . really hot.  Even with the air conditioning cranking and five fans going, it reached temps over 80 degrees.  I think this event might be moved to the spring next year because of the temperature.  But we'll see.  Thank god it wasn't 98 degrees outside like it was the weekend before.
I want to thank my unbelievable staff.  I couldn't do any of the crazy things that I do without you.  And to make Saturday even more special, it was Linda's birthday.  Linda joined the team about four months ago.  She is wildly creative and full of more ideas than even me!  I didn't think that was possible.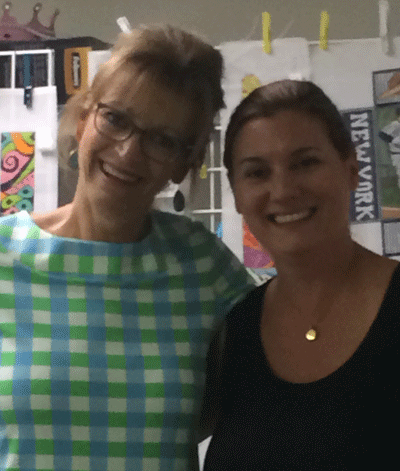 She actually rearranged her birthday plans so that she could help out both days at the store.  I am the luckiest shop owner in the store for the lengths that my girls go to for me.