Blow out sale!!!!!!!
Select canvases are up to 50% off!
You can view all of them in the online store.  Purchases can be made online or in the store or by calling the shop.
It's time to make some room for all of the great new canvases that will be debuted at the Dallas show in September.
Check out this new design from JP Needlepoint.  I gotta have this one!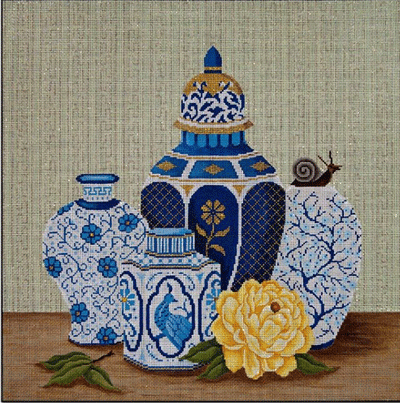 Later this week I'll be showing the entire Amanda Lawford canvas that I will be teaching at the trade show.