I was so excited when Melissa Prince came out with ornament size versions of her larger abstract animals!  I ordered an entire set for myself at the January show.  I snatched them up as soon as they came in and none of the girls at the shop knew that I had them in my stash.  So they were quite surprised to see that I had stitched all five.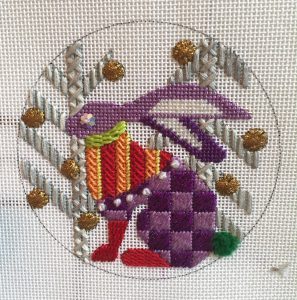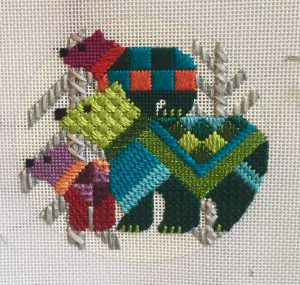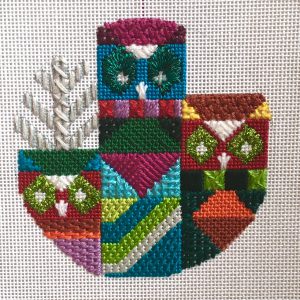 If you're thinking that I forgot to stitch the background or that I'm not finished, you're mistaken.  I don't feel like these need a background.  But, there will be a suggestion in the guide for those of you who aren't quite on board with my minimalistic backgrounds.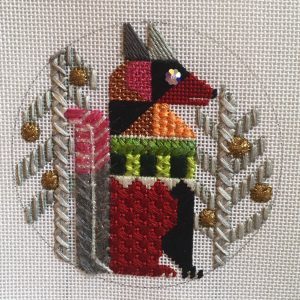 All the special embellishments come with the club and are exclusive to club participants, like the cool eye on the fox.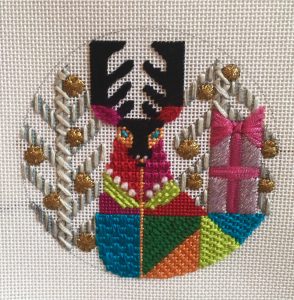 I don't know which one is my favorite.   I'm usually partial to bunnies but I think in this case my favorite is the deer.
Our new club starts in October.  There are five canvases in total.  Each canvas is $65 and includes the stitch guide.  Each thread kit installment is $55.  You can sign up online or by calling the shop.  203-210-5107.  You must sign up by August 11th to be included in the first shipment.  You will be charged a deposit of $130 when you sign up which is one installment of the club along with the shipping.
I better write the stitch guides up quickly so I can get them off to the finisher. I've made that mistake before of sending a piece off to a finisher and thinking I could write the guide from a picture. LOL!  And I have to search for a funky Scandinavian type tree for them to hang from.
I hope you join us in this fun series!