This club is adorable!  Aggie fell in love with this set.  So of course I talked her into doing it as a club.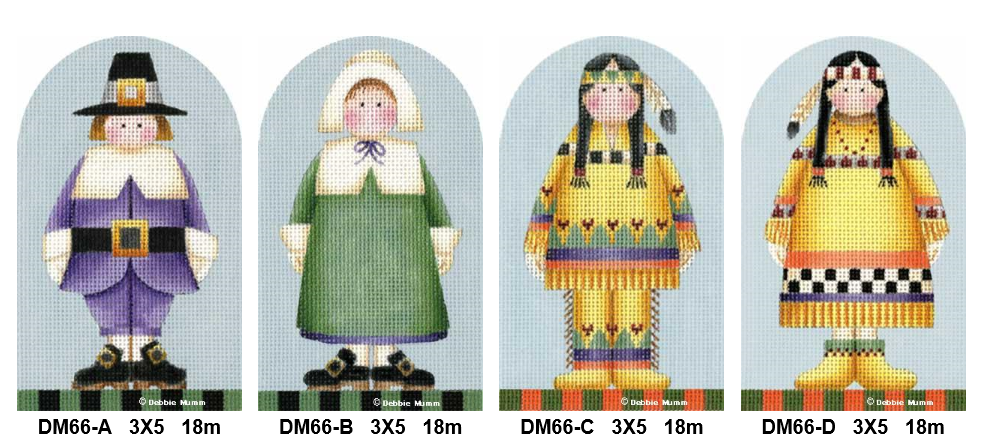 $75/canvas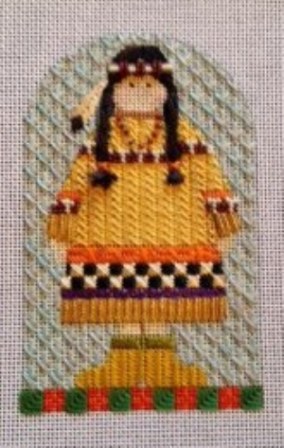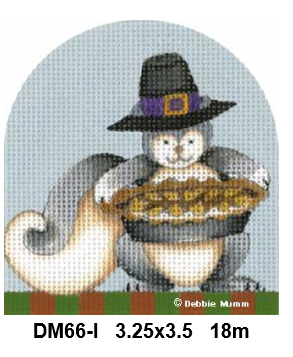 $70
$80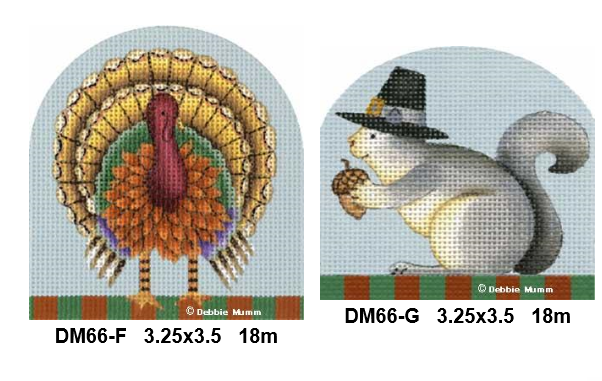 Turkey $75  Squirrel $70
The club starts in April.  Sign up by February 1st to be included in the first shipment.
Stitch guides by Aggie Aspinwall are included.
Thread kits are available and are additional.  Aggie will definitely be reusing the threads.  She has started with the Indian man and woman and almost all of the threads are the same.  She's so thoughtful.
 There are additional pieces in this series.  We are happy to write stitch guides for those pieces, but Aggie will only be stitching the ones you see here.
Call the shop or email to sign up.
You can also sign up online.
http://enrichedstitch.myshopify.com/products/thanksgiving-club