We've been stitching away this summer to bring you new guides.
Amanda Lawford painted these two gorgeous fish for Dallas last year and we had to stitch them for our beach themed window.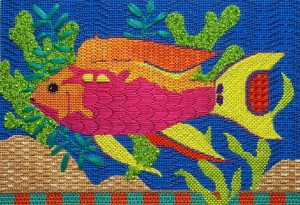 Linda stitched the pink fish.  I love the beads she added into the coral.  It's just fabulous!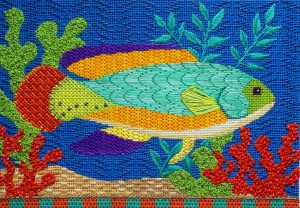 I stitched the second fish.  We made sure that the sand, water and border were the same so the pieces went together.  After all, they are companion pieces!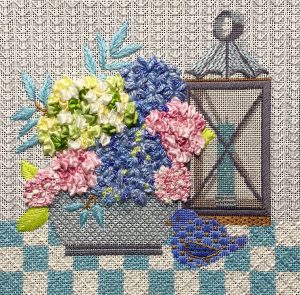 You know how much I love hydrangeas.  I can't get enough of them!  This is a new design from Amanda that we collaborated on.  I forced myself to come up with a new technique for the hydrangeas.  It would be boring to keep doing the same things I've done before!
Hot off the stretchers bars is Mary Susan's Happy Snowman.  I love his hat . . . love the background. .  .love it all!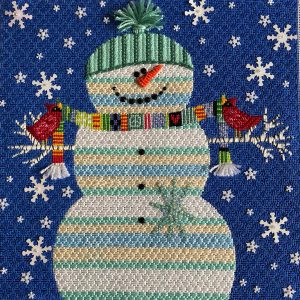 I finally finished stitching the Three Cardinals in the snow from a few years ago.  This is one of my favorite Amanda pieces of all time.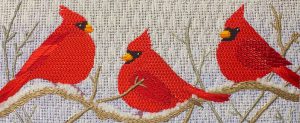 Summer might be over but these are two new designs that I stitched.  The stitch guide is posted FREE on the blog if you scroll back you'll find it.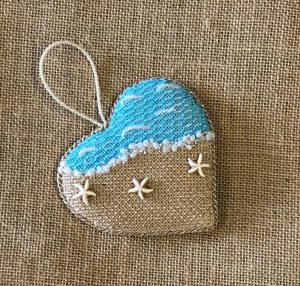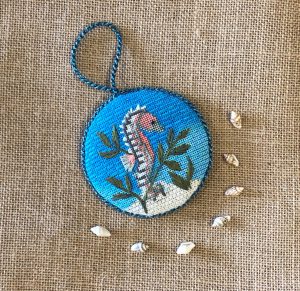 We have a new club that is offered through all needlepoint stores.  Everyone loved the Silly Little Birds club with the artwork of Scott Partridge so I thought we'd do a tropical bird club.  These were so much fun to stitch!  Mary Susan stitched the colorful parrots and Kim stitched the Macaw.  They are so bright and happy!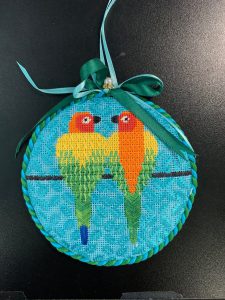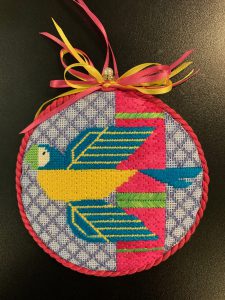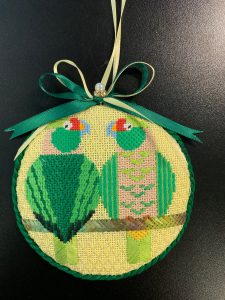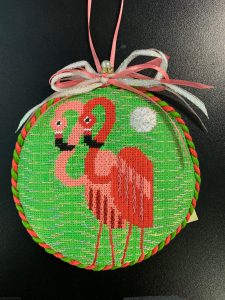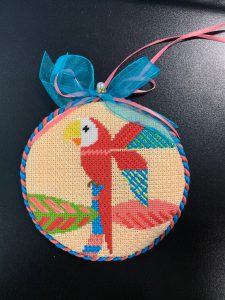 Don't forget about the "Hopeful Butterfly" canvas!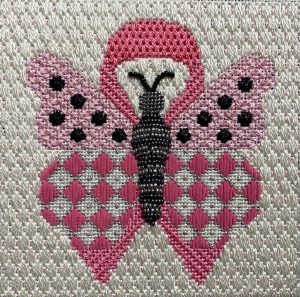 We've been very busy and we've got more to show you!