Here's my progress on the brand new design by Melissa Shirley.  Lovin' this piece!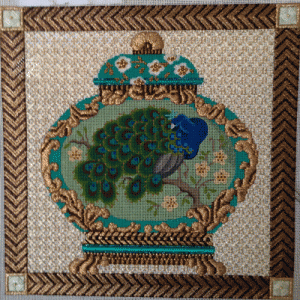 Close up of the flower.  My dear friend Becki (who also works at the shop) showed me this technique  of stretching flair.
 How cool!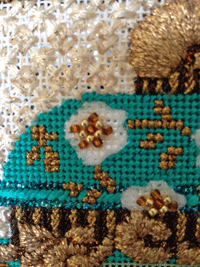 The scroll work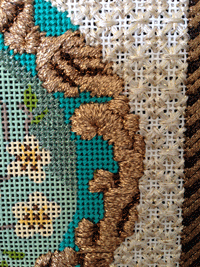 The base of the jar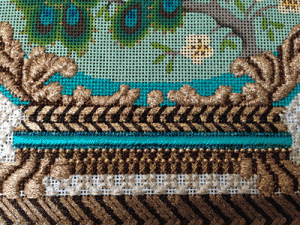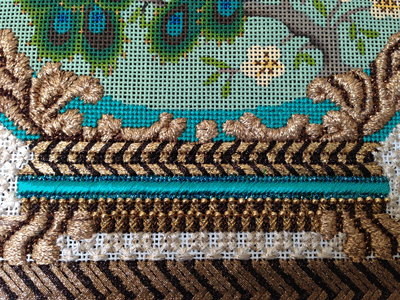 Details of the border and background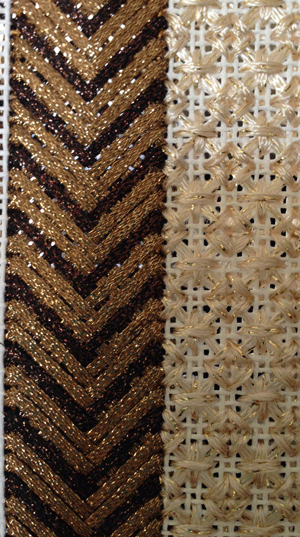 Lid of the jar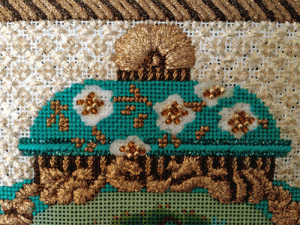 Now on to the middle!