I got my hands some goodies tonight!  We had a wonderful dinner with Vicki De Angelis and Donna, and Elizabeth and Carol from Needlepoint Now.  So much fun!   But not as much fun as Sample It.  This is the only time that shop owners can purchase anything to take home with them from the show.  It is a mad feeding frenzy!  We got there an hour before it opened to wait in line.  My mother taught her daughter how to shop.
Let's start with our favorites . . .magnets.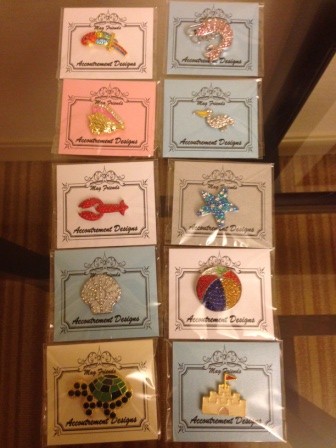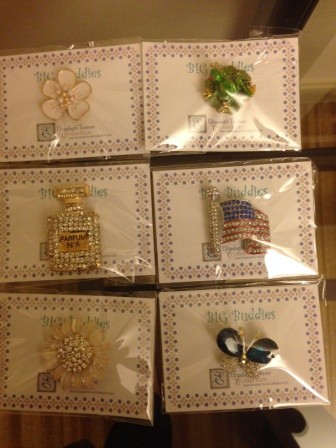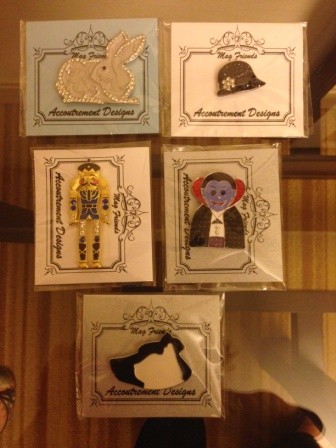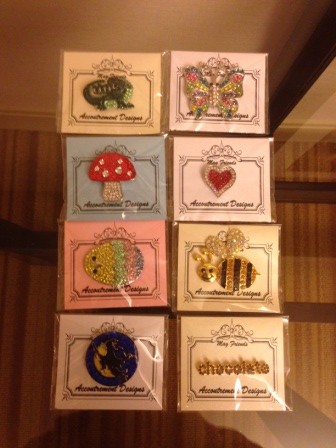 Needle Deeva has some adorable Valentines hearts.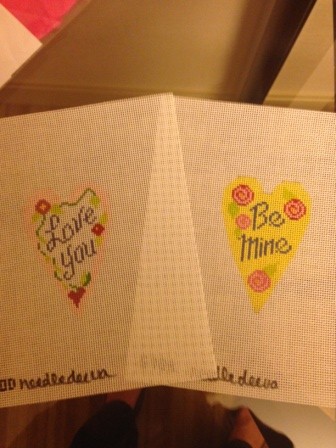 Julia Snyder has a brand new book about Bargello.  We were able to smuggle a few extra out.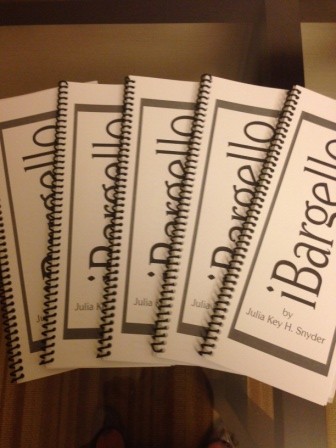 Zecca has a collection of pin cushions. They come with coordinating fabric to finish with.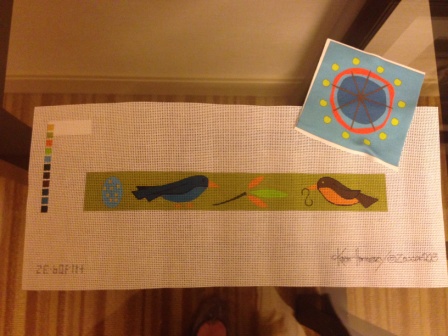 Alice Peterson has some new stitch n zip stockings.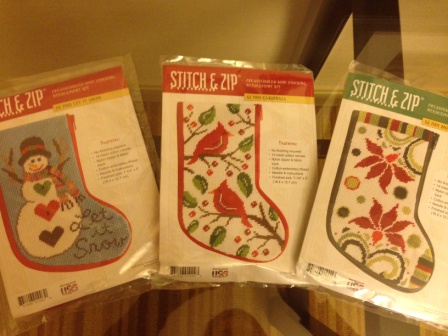 A Collection of Designs has beautiful new ornaments.
And the Petei Santas!  They have been a long wait, but well worth it.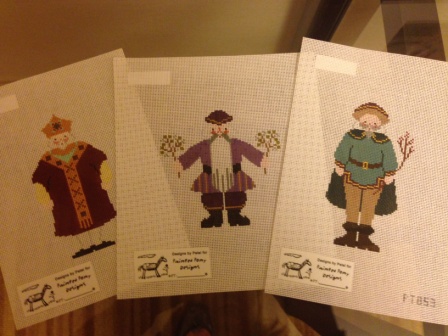 Of course there are new angels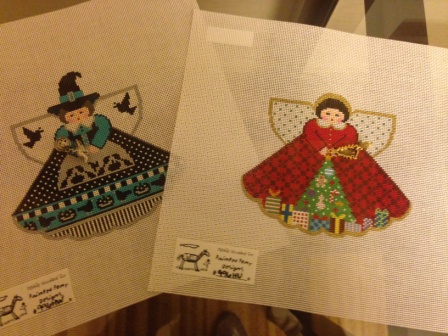 Associated Talents has some treats for us.  The finished pieces are adorable.  Too bad I didn't get a picture.  Maybe tomorrow.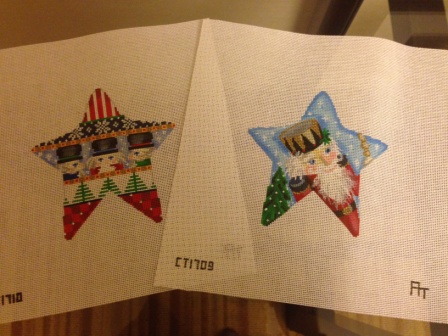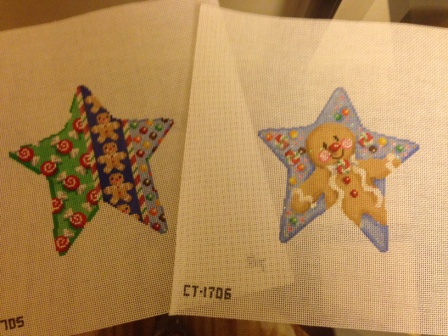 This is a new artist from Artist Collection.  One of my favorites so far.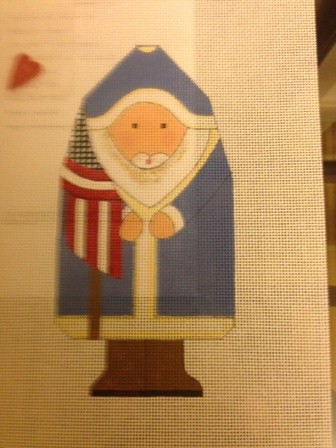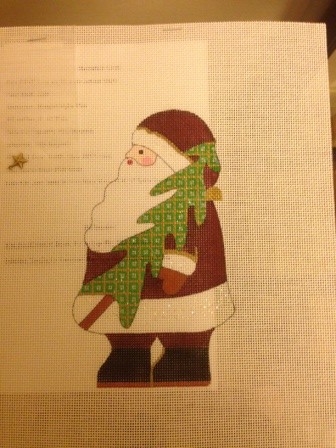 This little pirate is my favorite.  Trip thought this guy was hysterical.  I may just write a guide for him tonight.  Oh, who am I kidding?  It's either more fun or bed.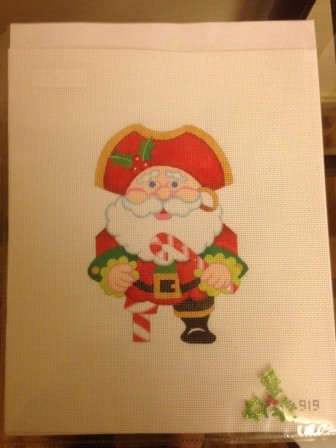 These three carolers from so much fun are about the cutest thing I ever saw.  They are finished holding sheet music sitting on a bench.  They will post a pic of the finished piece on their Facebook page soon.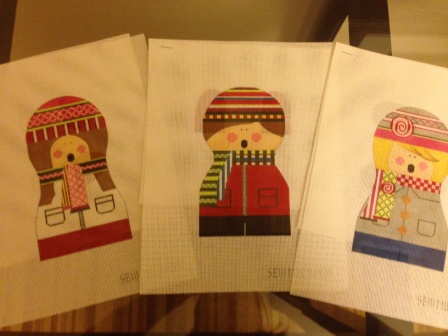 Email me if you would like to order something.  Everything will be loaded into the webstore after I get home.
enrichedstitch@gmail.com