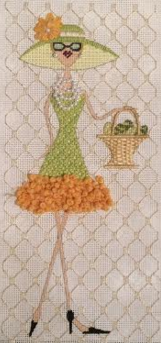 Her jewelry finally arrived!  I couldn't show her to you without her looking her best.  She would be mortified!
This is the third canvas in our newest Sassy Ladies Club.  One more to go.  She'll be done soon enough.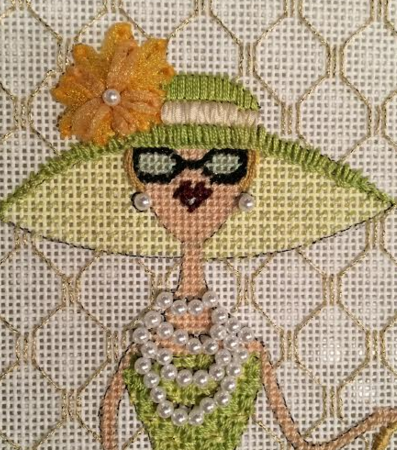 The club starts in February of 2016.  Read more about it in the online store.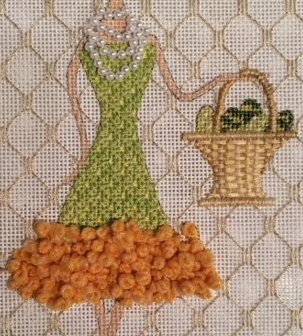 I just love her.  I think she's darling.  Every little detail from her pearls to the ruffle to her basket are so endearing.
I've been trying to get a few things finished for Christmas gifts and off for last minute finishing.  By the way, we can still take ornaments, stockings and belts and have them back for Christmas.
Call the store to sign up for the club or you can sign up online.