No no . . .you're reading the right blog.  I'm talking about the movie.  Here's the latest canvas that I finished from our exclusive Girls Night Out Club.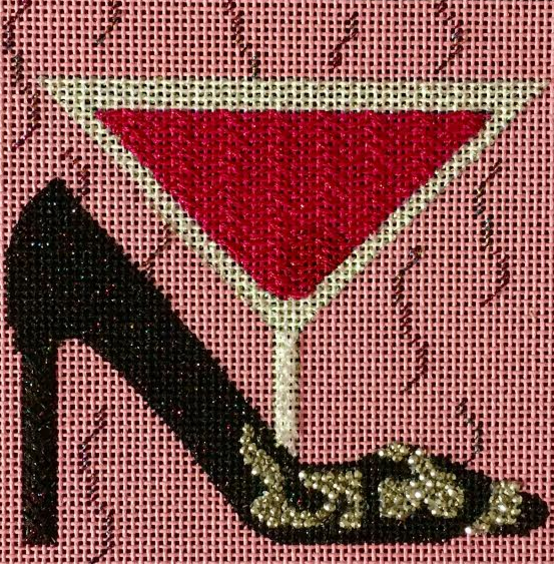 I wish I were a better photographer because this picture really doesn't do it justice.  These shoes are blinged out with Swarovski flatback crystals.  They really sparkle.
I made up a fun little background stitch I call "Streamers."   I think it adds just enough to the party vibe of this canvas.
You all must be thinking between my post yesterday about our exclusive nips liquor bottles and now Sex and the City that we are party girls here at The Enriched Stitch.  Well . . . you'd be right!  We have so much fun here at the shop, with each other and our customers.  And we're never afraid to break out bottle of wine at the end of a long day.
It's not too late to join our club.  We start shipping in June and hope to have more canvases by the end of the month.  Check out the series in our online store.