How much do you all love the travel rounds from Silver Needle?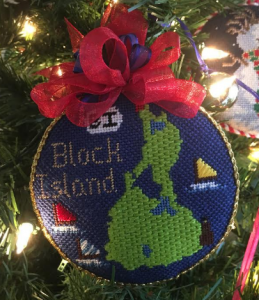 I stitch the Block Island ornament for my husband last year.  I can't tell you how many of these we sell at the shop over the course of a year.  A quick stitch and great gift.
I also stitched this simple little ornament for my husband.  I think that was for Christmas the prior year.  I might have to find a different thee for him this year.  Too bad I can't find a picture of the finished piece.  I had it done as a gusseted ornament.  Simple . . .but super cute.
Silver Needle is a fun collection of designs.  You can see the entire line on their website.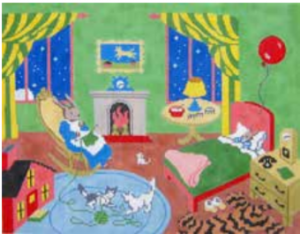 Goodnight Moon.  One of my favorite books I used to read to Trip.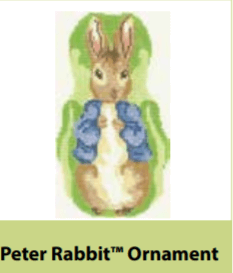 Beatrix Potter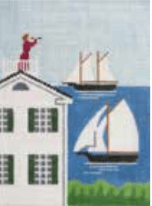 Lots of Cape Cod, Nantucket and Martha's Vineyard pieces.  These are my kinda thing.
And there's tons of belts.  (Definitely not my thing.  LOL!)  But maybe I'll have one stitched for hubby this year.  Yes. .  .you can have pieces stitched.  I'll tell you more about that in another blog.
Everything in stock in the trunk show is 20% off and special orders are 15% off.  So give us a buzz if  you see something you like.  FYI . . .There's still plenty of time to stitch an ornament for Christmas.