It's snowing and blowing here in Connecticut.  We're in the middle of blizzard.  So what better thing to do than stitch?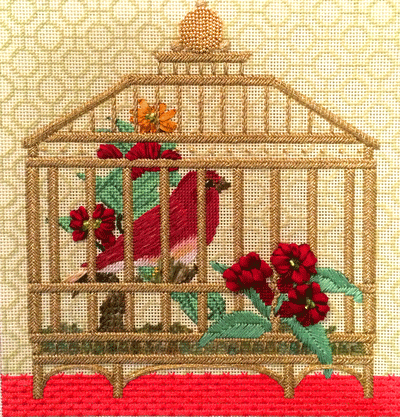 This beautiful Melissa Shirley piece showed up at the store back in November.  What a pleasant surprise since I had forgotten that I had ordered it.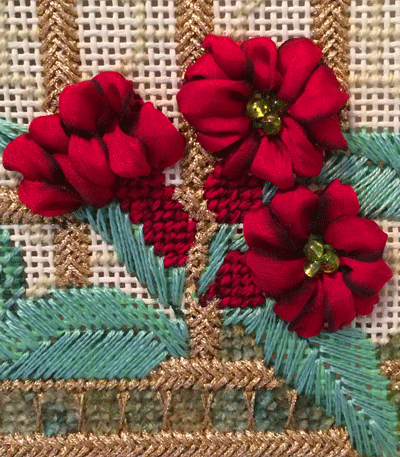 I'm always trying to push myself with my stitching.  Ribbon work is not my strong suit.  I'm quite pleased with how these flowers turned out.  Only took a few tries.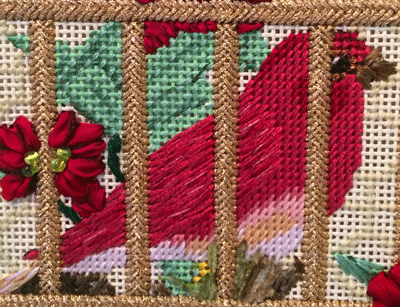 Melissa Shirley's designs are so beautiful.  Which makes them a challenge to stitch.  How do you keep as true to the painted design as possible?  A question I always ask myself.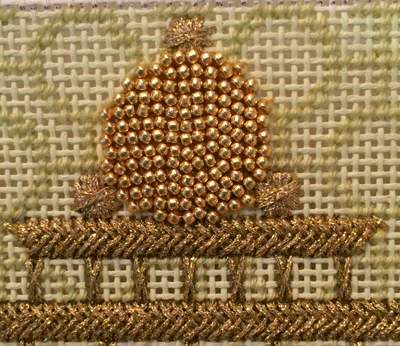 For those of you who know me personally, beading is not my favorite.  Very time consuming.  And, as a stitcher with very light tension, yanking those beads goes against my natural technique.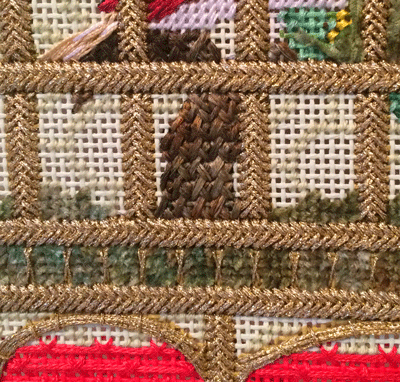 If you get the opportunity to play with Silken Straw or Chenille, I highly recommend it.  Though, Chenille is not the most friendly thread to work with.  But the effect is like nothing else.
Gotta get back to stitching and write up this stitch guide!