I have a dirty little secret. . .I have so many works in progress it's embarrassing.  So, I'm gonna come clean.
Every Wednesday I'll be posting a blog series of my WIPS.  Maybe this will light a fire under me to get some of them finished.  I'll be sure to post finished pieces.  That's when the stitch guide will be available.
This Charlie Harper is on the top of my list to finish.  I started this about a year ago.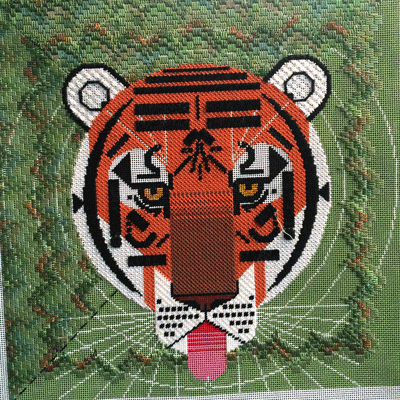 I must have tried about a dozen backgrounds before Becki suggested a 4-way mitered Bargello.  I had never done that before and looked at her like she had ten heads.  That usually when it's one of Becki's best ideas.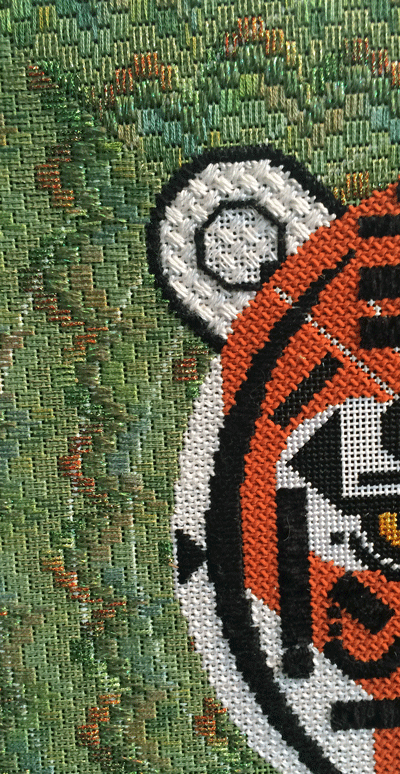 Rounding the corner was quite tricky.  Took me a few tries.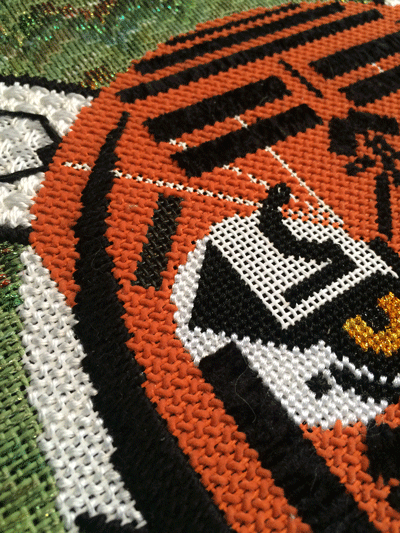 I used black Chenill for the stripes.  I don't know if you can tell from the picture, but the Chenille really puffs up and gives dimension to the piece.
There's an empty spot on my family room wall just waiting for this piece.
Gotta whittle down these WIPS!