While I was contemplating the idea of doing some Spring cleaning, (which of course didn't happen), I realized that the shop needs a little cleaning out too.  So, every day that the shop is open, Tuesday through Saturday, I will be posting a canvas on Facebook that will be drastically discounted for that day and that day only.  Be sure to like The Enriched Stitch on Facebook.
https://www.facebook.com/pages/The-Enriched-Stitch/348498438515811?created
You must call or email to purchase that canvas that day.  First come first serve!
I did manage to do some stitching this weekend.  I snagged this cutie pie from the Artists Collection trunk show.
I LOVE Mile High Princess designs!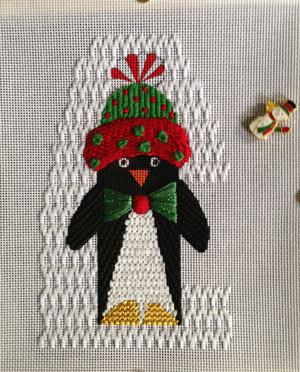 I ran out of background and I vowed I wouldn't go into the shop on my day off today.  It will just have to wait till tomorrow.