This was the first piece that I taught at The Enriched Stitch.  I had been dying to stitch this piece for years.  There seems to be a lot of interest in this piece lately, so I thought I'd share mine with you.  Now I'm motivated to finish it.
 Damn that background!
I do have a stitch guide for this piece.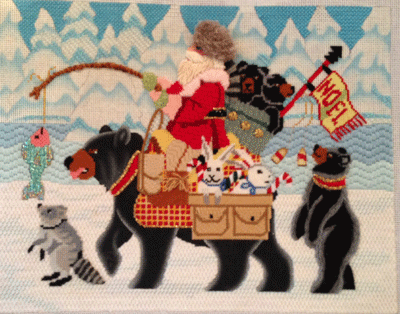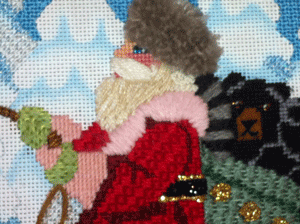 Santa had to have a babooshka.   Turkey work done with Silk & Cream and Designers Dream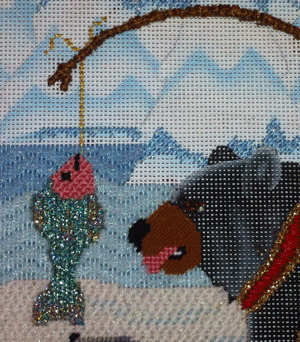 The fish is done in a simple Kalem stitch.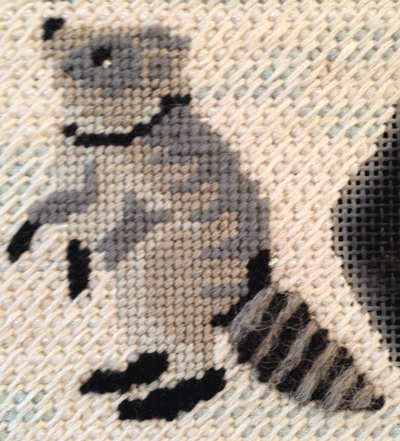 It's hard to tell from the picture, but the raccoon's tail is really thick.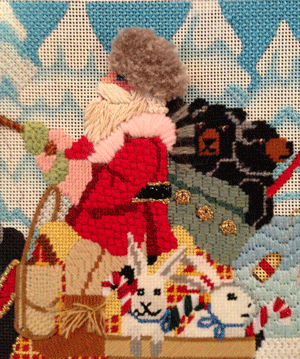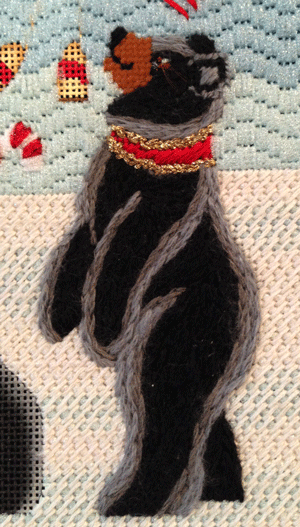 The bear is done in split stitch.  Now I've got to stitch the mama bear!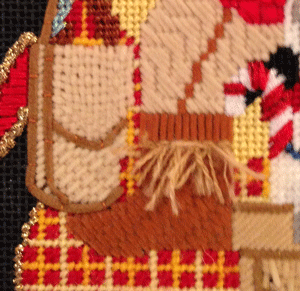 Turkey work with 1 strand of wool left long to create fringe