Becki has outdone herself with this beautiful piece by Leigh.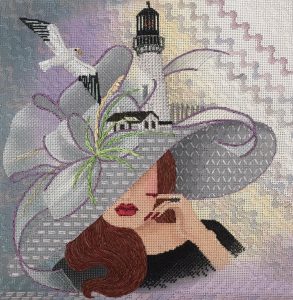 Everything about this piece is stunning!  She was quite a challenge.  Becki and I spent a lot of time hemming and hawing about her.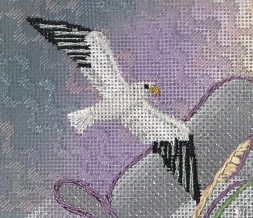 The background on this piece is amazing!  I love how she captured the lighting and movement throughout the piece.  When I tell you this piece was a doozy I'm not kidding!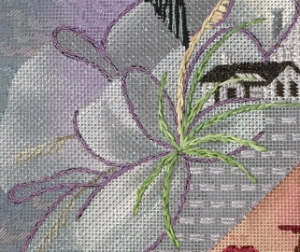 I wish I could edit the pictures to show how the ribbon on the hat glows.  Let's just say there's a lot of very fine threads used on this piece.  If you know Becki at all . . .you shouldn't expect anything more than two strands of thread.  Light  . . .airy . . .delicate . . .that's her touch.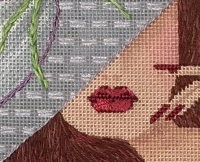 And those lips!  Ooh la la!
Becki will be teaching this piece at our retreat in April, Needlepoint in New England.  You can read all the details here!
I'll be honest with you . . .I had no idea how to stitch this piece.  Becki pulled another masterpiece out of her hat!