If you have never taken a class with Susan Portra, "The first lady of needlepoint" as she was referred to by someone, you are missing out.  Perfection in her stitching, timeless creativity, and a good time to boot!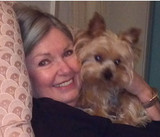 Susan will be teaching at the shop May 14-17.
May 14th and 15th she will be teaching private lessons all day, from 9-6.  Bring a canvas of your choice, or whatever you would like to work on with her.  Problem canvases, improving your technique, a little art and perspective theory.  Whatever you want to learn, she will teach you.
Please call the store to schedule your lessons.  You can share your time with a friend if you'd like.  Lessons are $150/ hour.
On May 16-17 Susan will be teaching this beautiful piece by Associated Talents.  The really cool thing about this class, is that the canvas design comes in three varieties: Christmas, Birthday or Hanukkah.  Susan stitched the Christmas version, but the stitch guide will totally translate to the other canvases with a different thread kit that will be provided.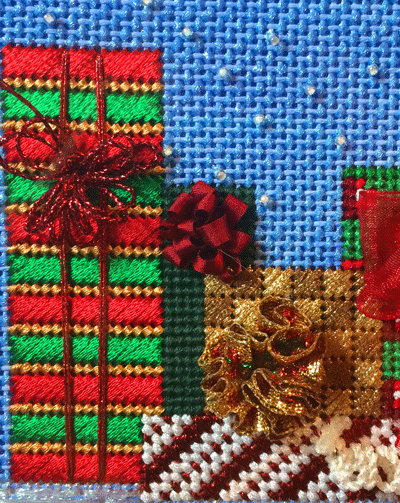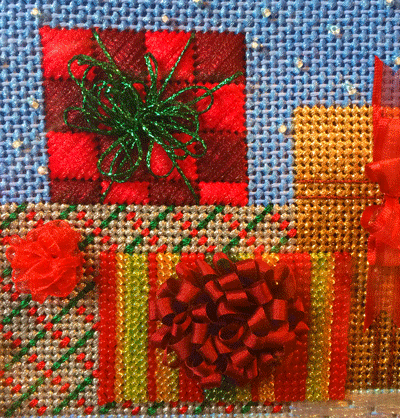 You can sign up online or by calling the store. Let us know which canvas you plan to work on. Please sign up by March 6th.
Kits will be available, as well.  We are working on pricing.  Please or email for details.