I'm not getting religious on you…that's the last thing I want to talk about on my blog. What I'm talking about today is how my new Santas come to life.
I'm sure you've seen the new Santa designs I did for the Orlando show. They are 9 inches on 18 mesh or 12 inches on 13 mesh. They were so much fun to paint and stitch!
I stitched the White Santa and the Beach Santa.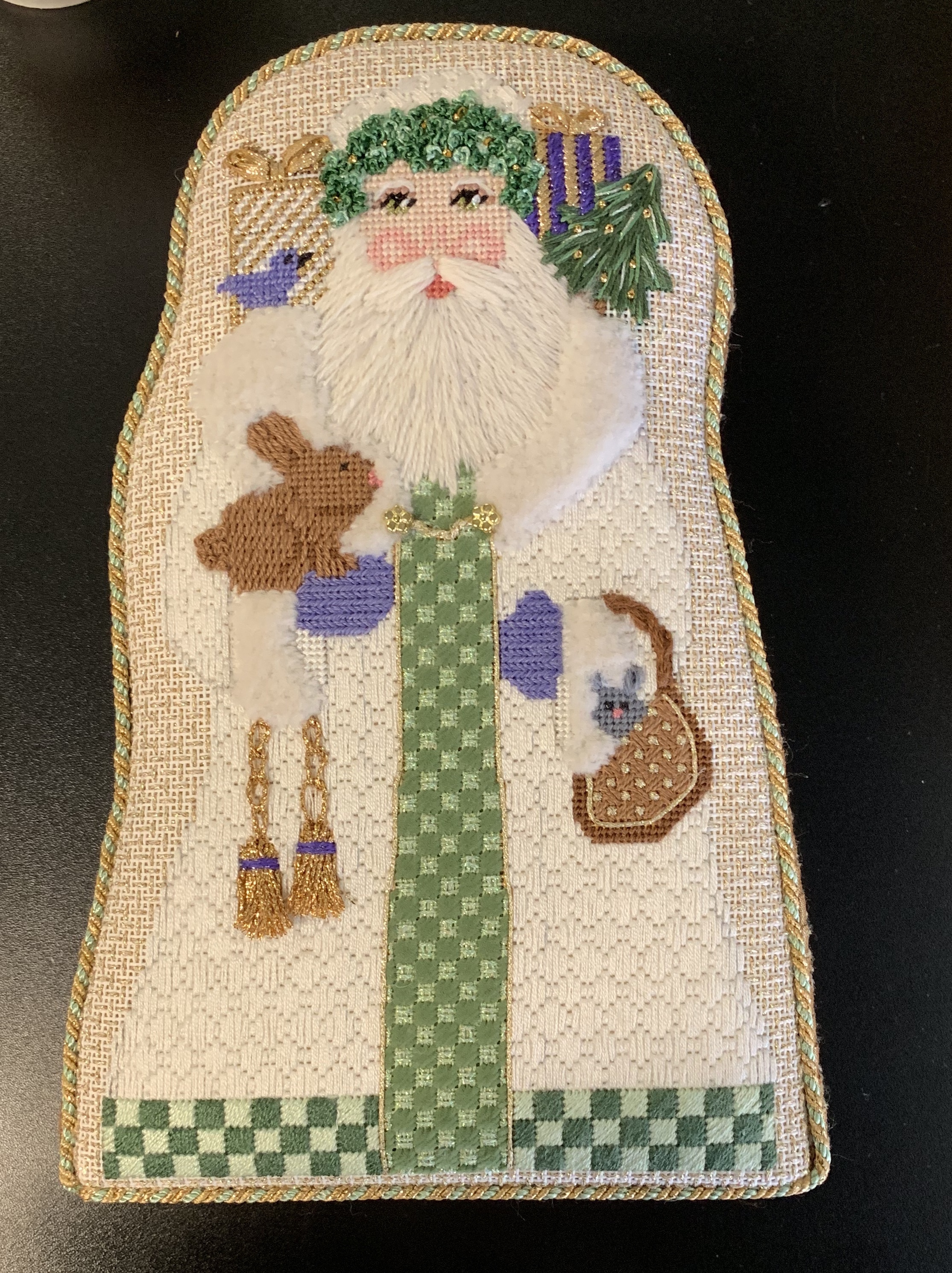 Mary Susan stitches the Patriotic Santa and the Courtly Santa.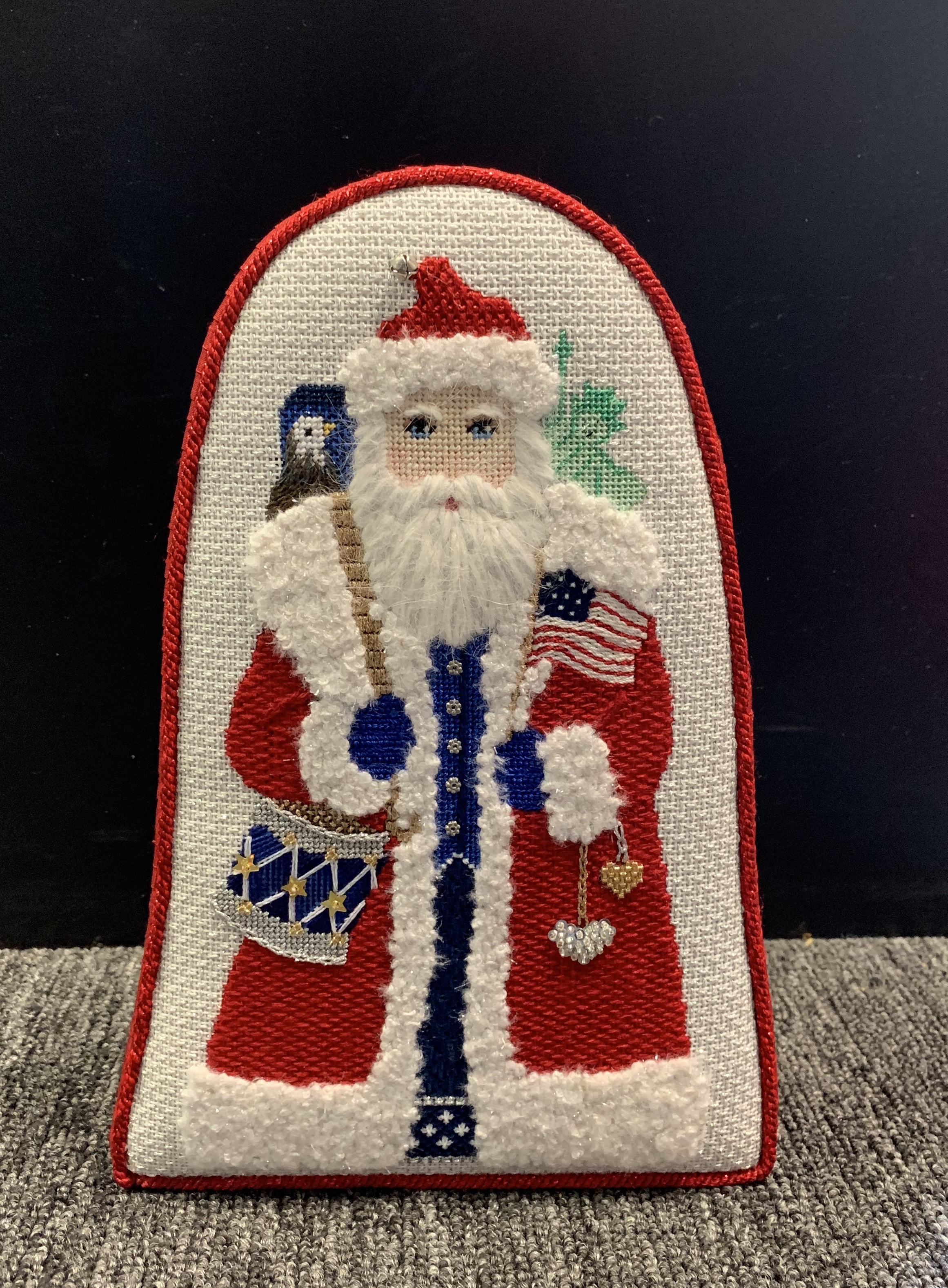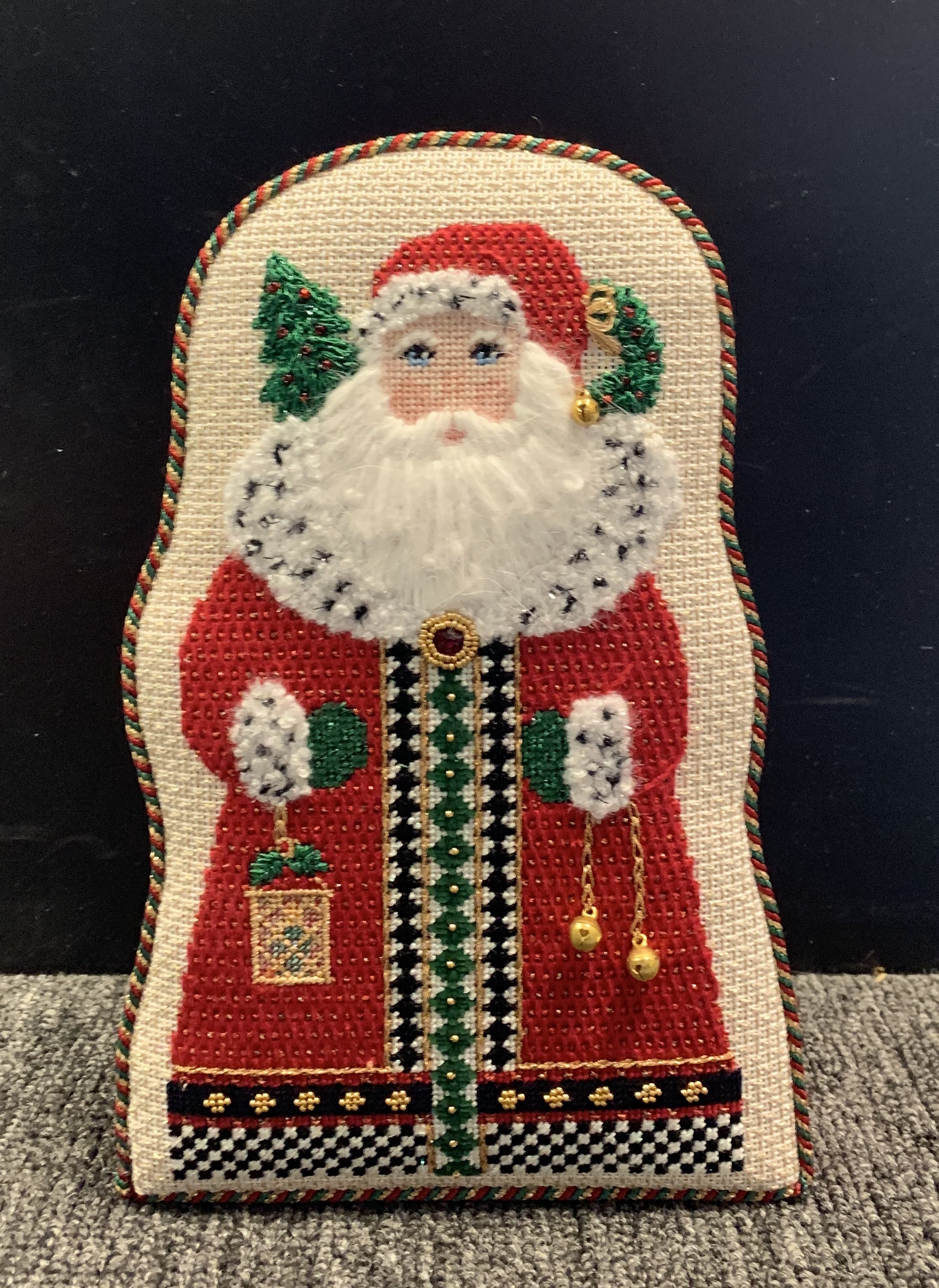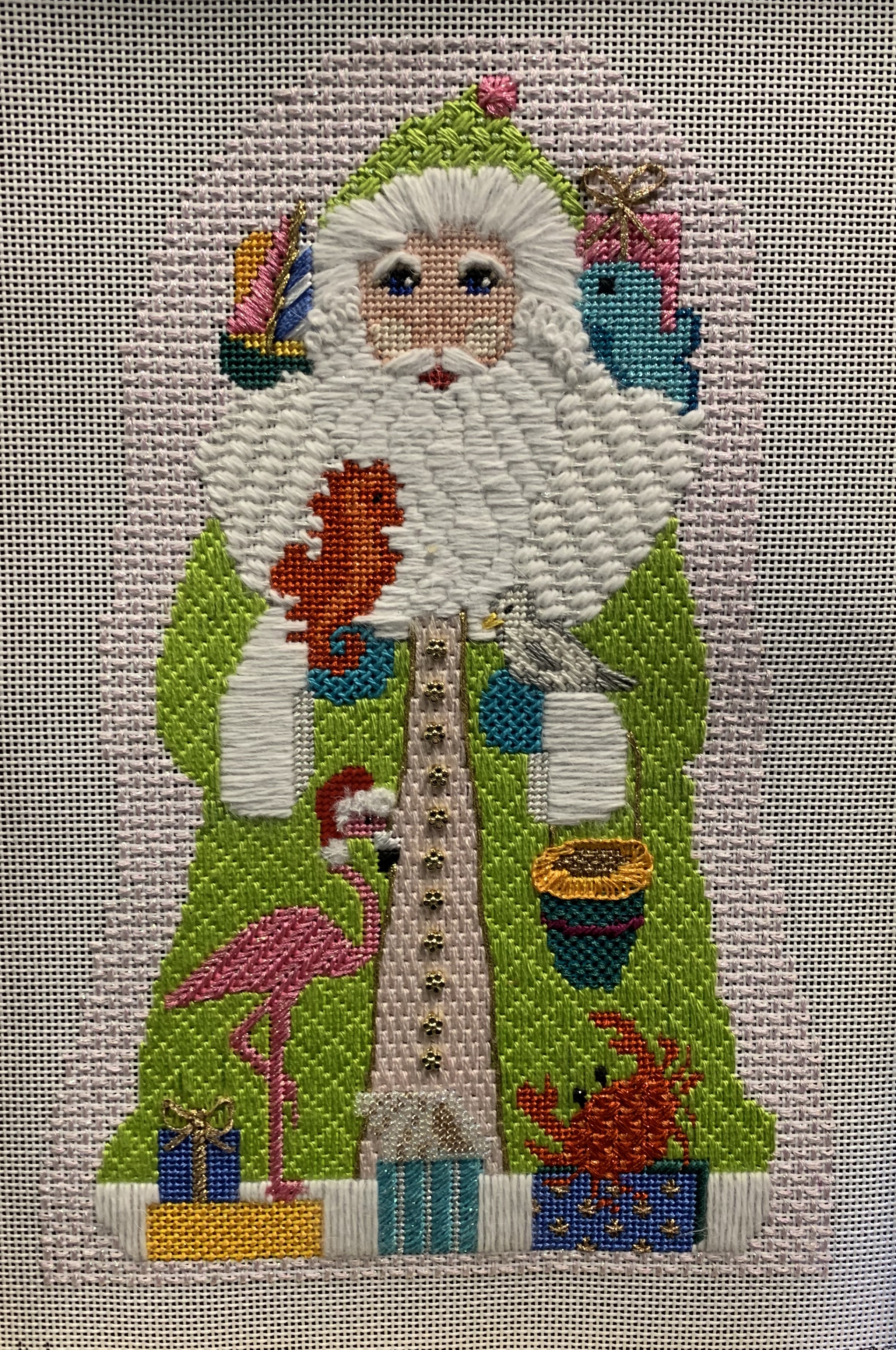 Kim stitched the Fifth Avenue Santa. Aren't they fabulous?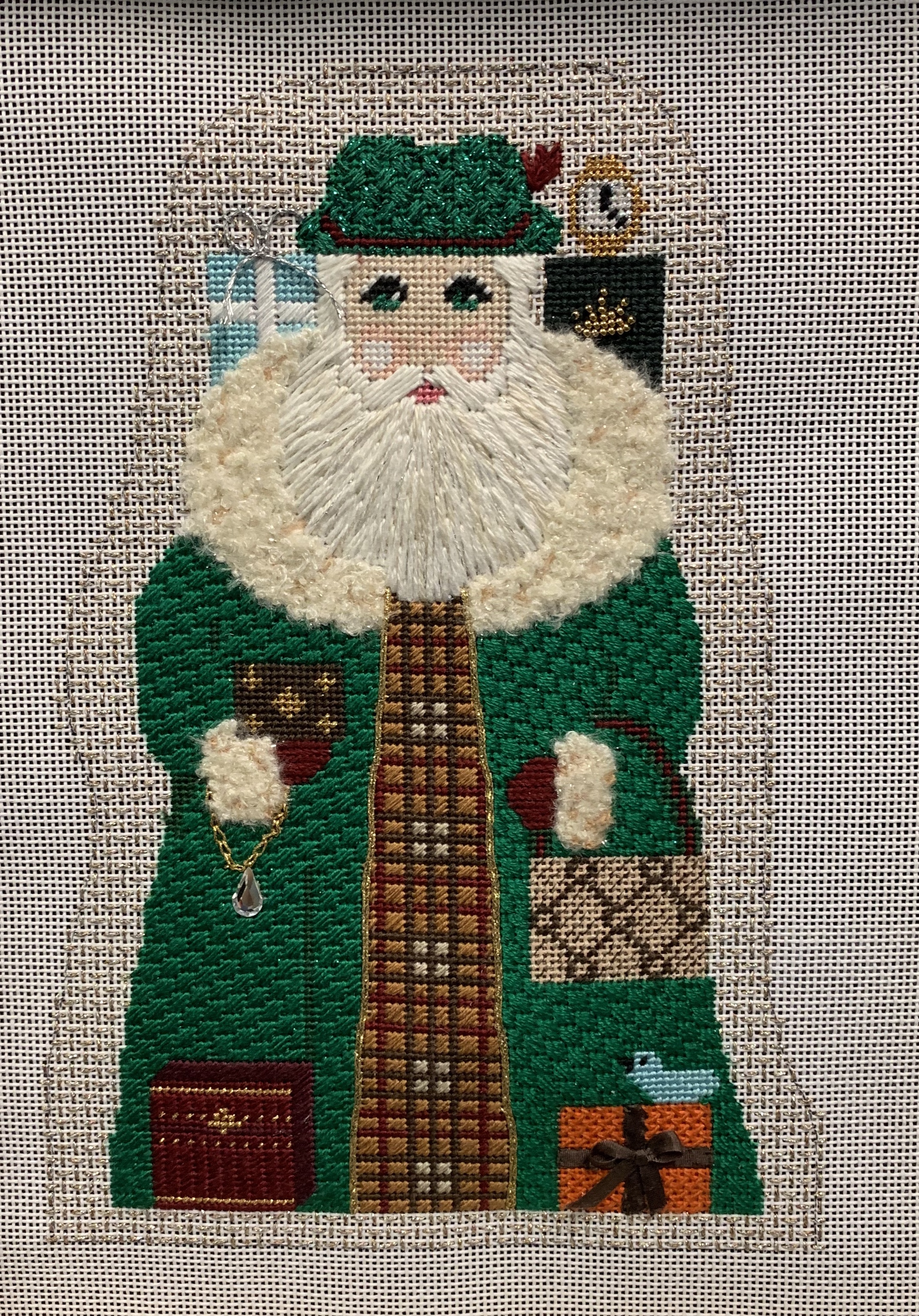 So….how do these come to life in the first place?
I started with his face and a rough outline. Kinda strange to see just a face peeking out of a canvas.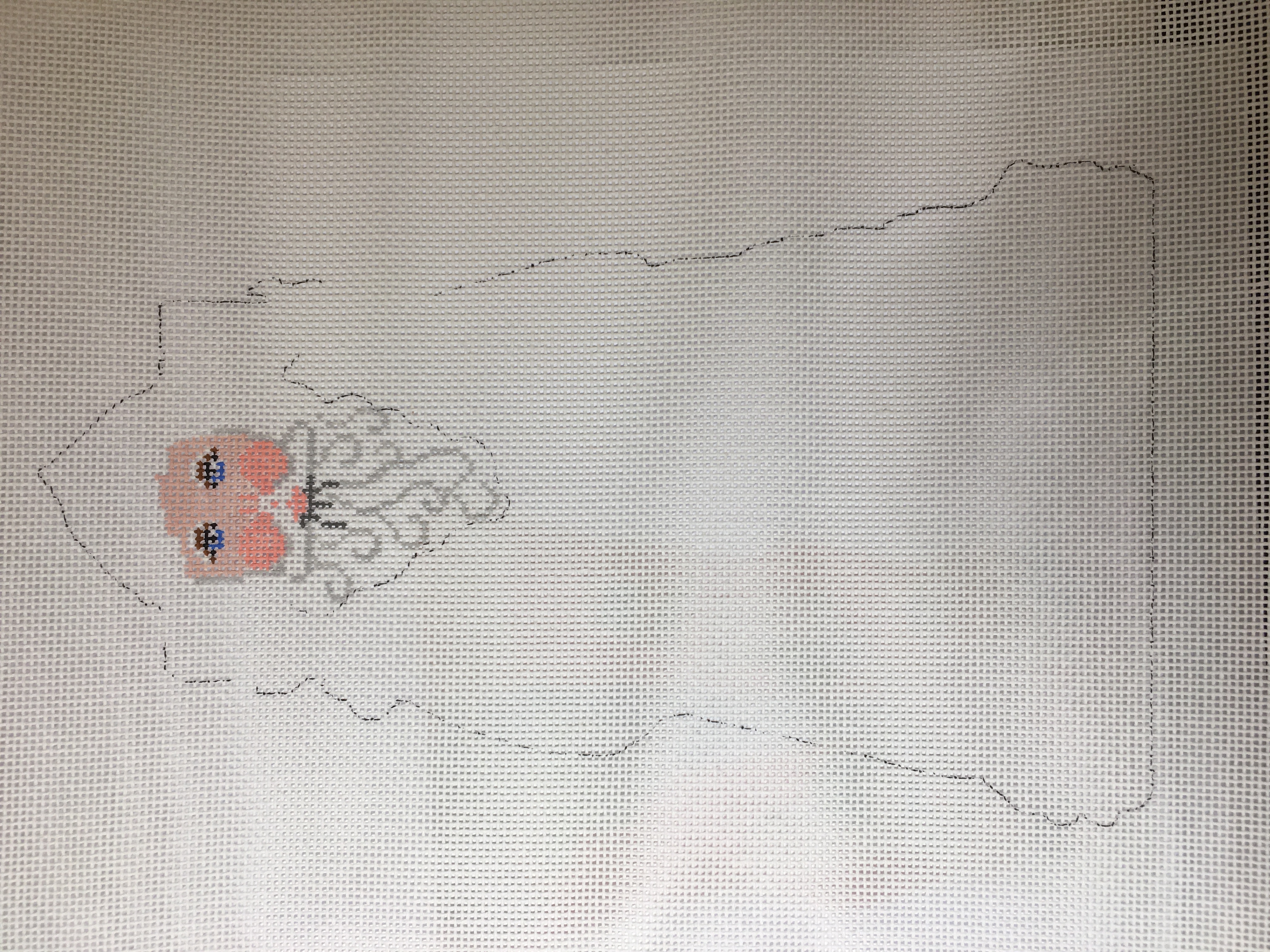 Then he starts to get his toys and some color. Sometimes I know exactly what I want to do and hopefully it works out. But sometimes it doesn't. The Fifth Avenue Santa went through a number of costume changes and almost had scissors taken to him. Lol!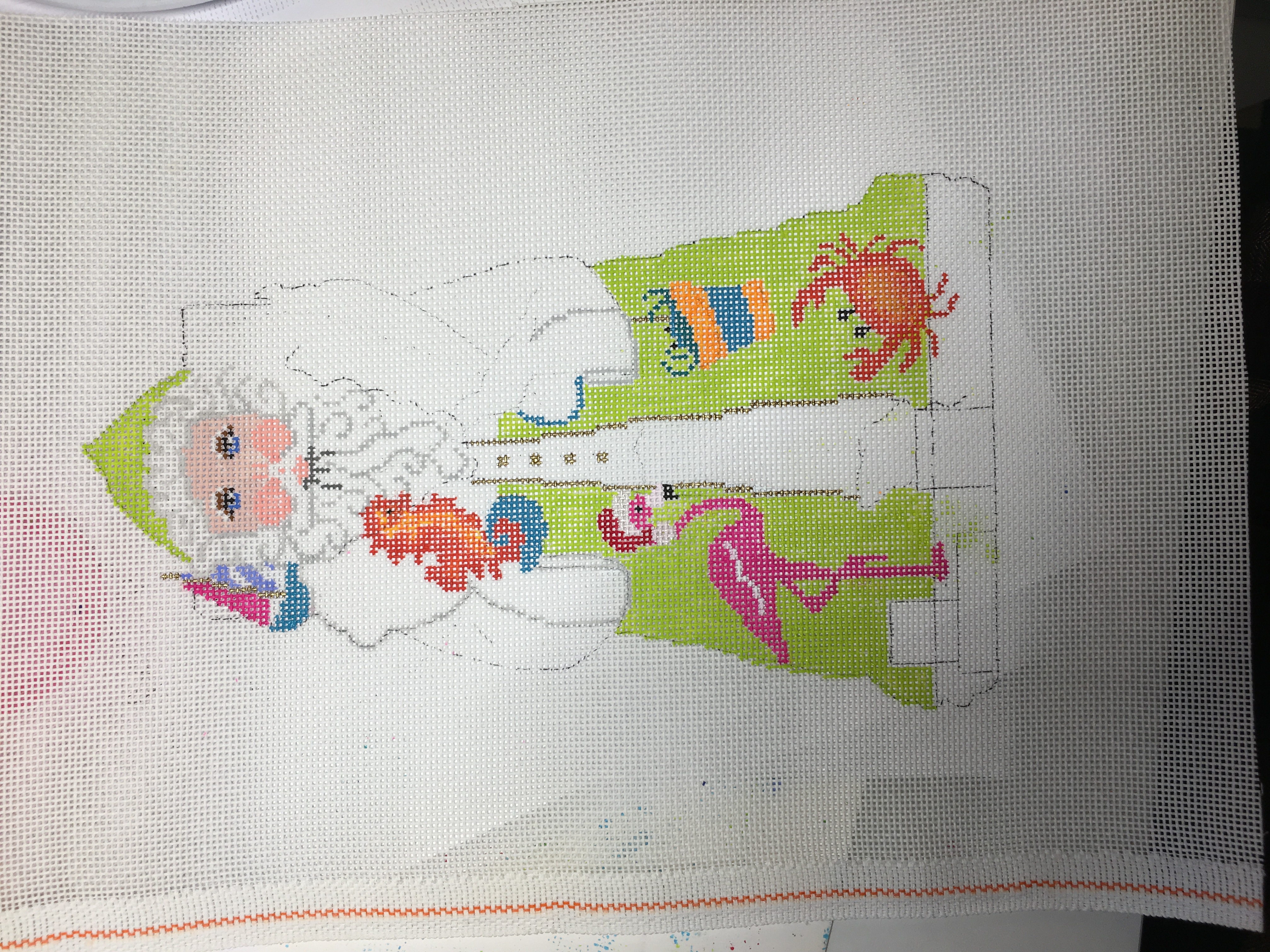 I really have to think about what colors to use where so you don't get a group of toys that are all the same color together. Balance baby…it's all about balance.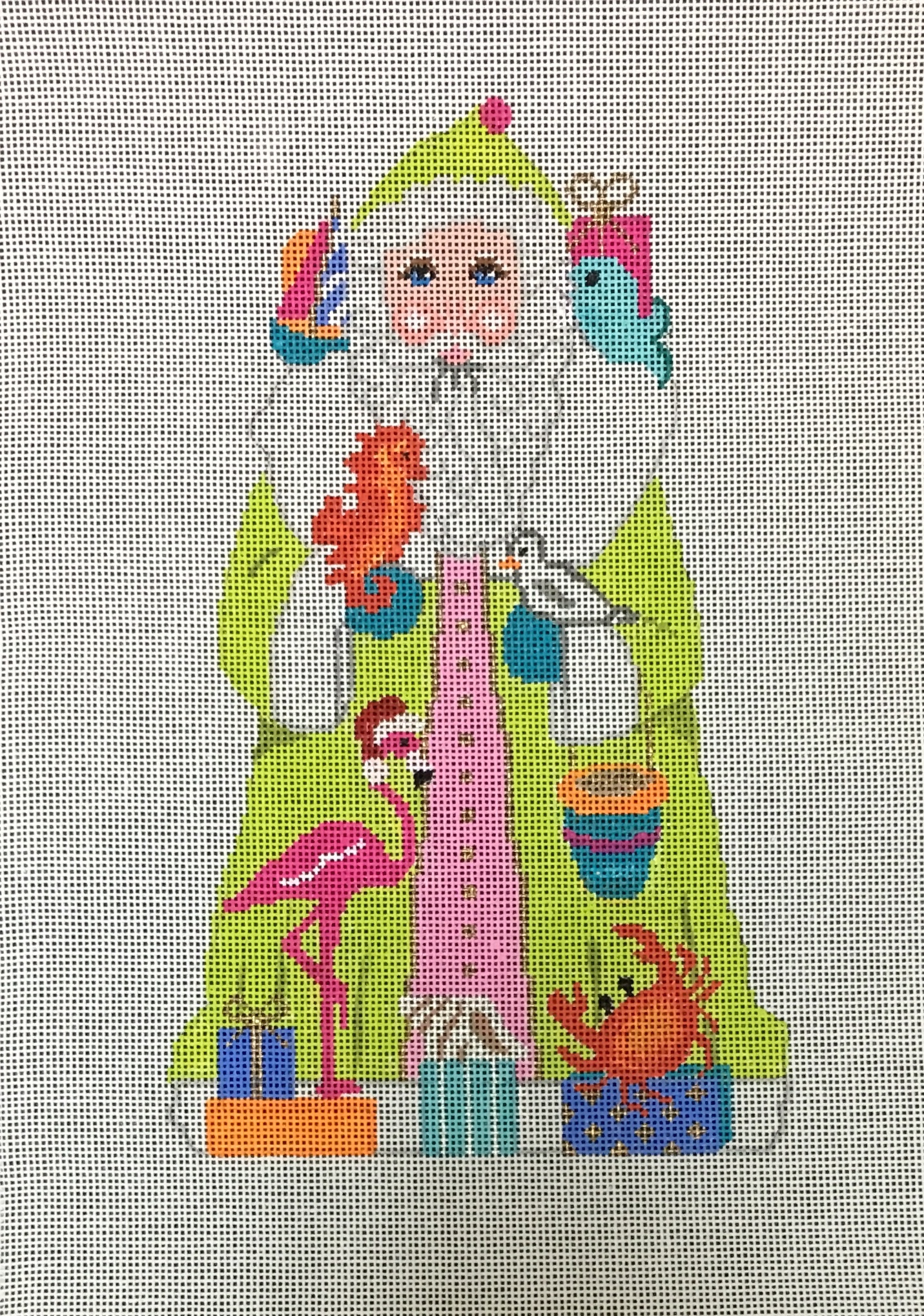 Sometimes there's more white paint on my master copy than there is colored paint since I've changed the design so many times. But you'll never know because you'll never see my masters lol!