We use them every day when we text, email or post on Facebook.  So, why not bring them to life in needlepoint?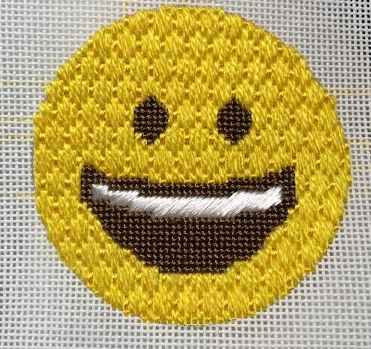 A few months ago, when I was traveling to the Dallas trade show, I saw stuffed animal type emojis in an airport gift shop and thought to myself . . .wouldn't those be fun to stitch.  I forgot about the idea for a while until I was talking to my friend Kristine Kingston.  If you don't know who she is, you should.  She's a needlepoint designer who is distributed through Needle Deeva.  You can see her work here.
Kristine will paint me whatever I dream up.  She's also responsible for the adorable Elf on the Shelf canvas that we sell.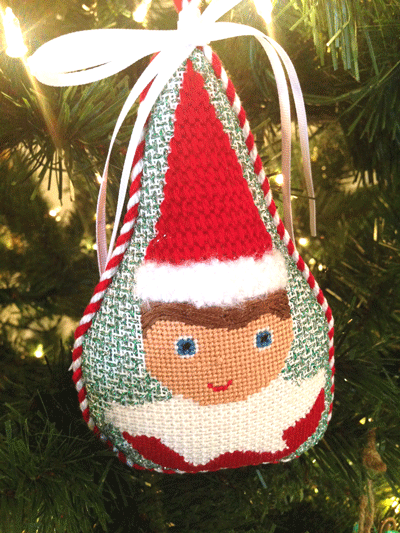 Kristine painted two emojis for me to start with.  But she will definitely do special orders for almost any emoji.  All you have to do is email me the image of the emoji you would like.  This is the winking emoji.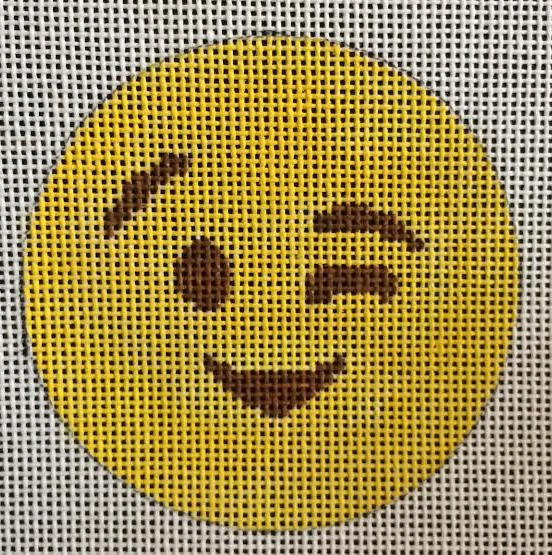 Both are available as kits.  The Smiling Emoji kit is $65 which includes the canvas, thread kit an stitch guide.  The Winking Emoji kit is $60.  Kristine is busy painting away and we should have them in stock soon.  You can order online or call the shop. We also have more Elf on the Shelf canvases on order.
These would be a great piece for a younger beginner stitcher to learn on.  Maybe we'll do a kids class this summer.