Girls . . .that is. . .just wanna have fun.  Kate Dickerson had the right idea when she designed this canvas.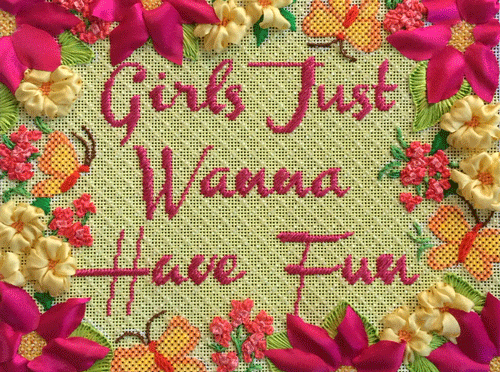 I ordered this in December as a little Christmas gift for myself.   I could just see this tropical garland of flowers framing out the entire piece.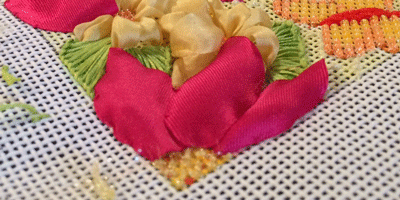 I wanted a ton of dimension to these flowers.  So, I ordered a 1 1/2 inch wide hot pink ribbon and cut petals out of it to make these really big petals.  How I did it is my little secret lol.  Or, it will be in the stitch guide.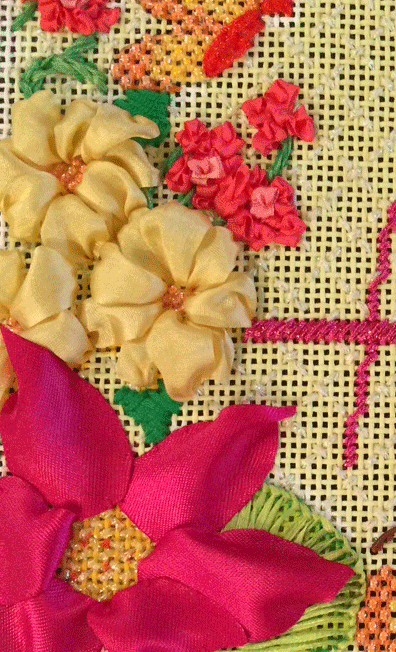 If there's interest, I'll certainly teach a class on all of these techniques.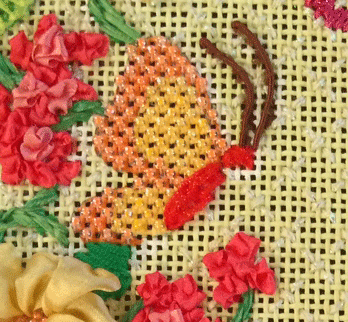 I even beaded all of the butterflies.  Me? Beading that much?  I must be nuts.  You know I don't like to bead. But, it wasn't a bad way to spend a day inside in Vermont the other weekend when it was -40 with the wind chill factor outside.
I'm working on the stitch guide now and it will be available soon.  If you'd like to order a kit, please call the shop.
The canvas is on 13 mesh and measures about 10 x 9.