Yep . . .you heard me right.  There are three trunk shows going on at the shop right now.  I don't usually have more than one trunk show at a time.  I don't think that's fair to the designer. So here's what happened.
I had booked the Silver Needle trunk show early this year.  So that was scheduled.  We just love the travel rounds!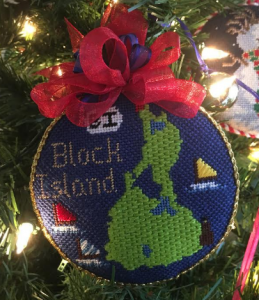 Then I asked Kathy Schenkel to send just the Tiny Inspiration signs, because my customers LOVE them and want to see all of them at once.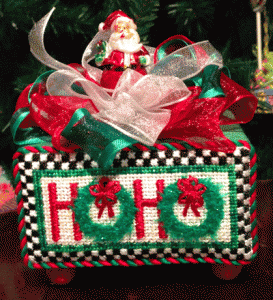 Kathy sent me a few more categories than that.  We have the college rounds, mini socks and treat bags.  All such quick stitches.  Who doesn't love that?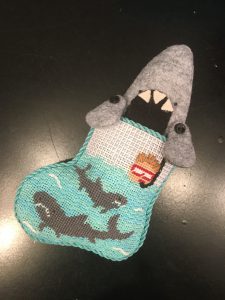 And since Kelly Clark is coming to teach at the shop next week, I think it's fun to have a bunch of canvases from the designer there when they are in the shop. It's so interesting talking to the designer about the pieces, how they created them, what inspired them.  Kelly's trunk show is only here briefly, basically till about the 11th.
All of the trunk show canvases are 20% off.  Special orders are 10% off.  Kelly's class piece is not included in the special orders.  Sorry.  But you can definitely order a kit!
I just love trunk shows.  It's so much fun to look through all of the canvases.  I always make myself a little pile of my favorites.