I just finished stitching our newest online class.  Ho Ho Ho by Alice Peterson.

Sign ups started a few weeks ago, but we have more canvases on order.  The class will start in Decemeber.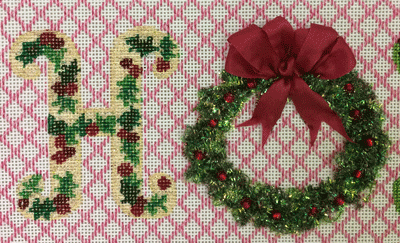 This piece has everything but the kitchen sink.  Or Nue, couching, ribbon work, beading techniques,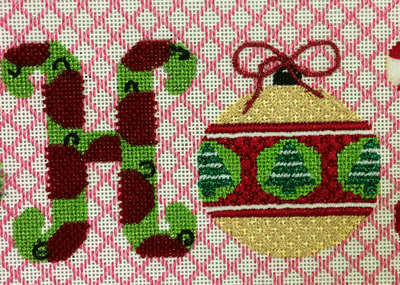 I just love his scarf!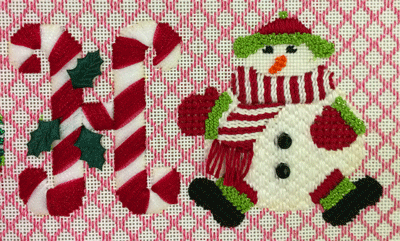 Here's how it works.  There will be three installments of this class, starting in December 2015. Each installment is $25 plus the threads.  The second installment will be in January 2016 and the third in February.  The canvas is $148.
In each installment, you will receive the stitch guide and thread kit.  I'll tally up the thread kit later today.  I was just too excited to share the piece.   You will also get a choice of the background color that is used.  I did my background in candy cane pink. I know, crazy?  Aggie's idea.  But it came out really cute.  If that's not for you, not to worry, you can also choose white or navy.
I will have instructional videos on this piece posted on a password protected site that only those in the class can view.
Already have the canvas?  Not a problem!  You can still join the class.
Give us a call to sign up!  203-210-5107