Meredith Willett is really outdoing herself on this Charlie Harper design that will taught at our retreat next April, Needlepoint in New England.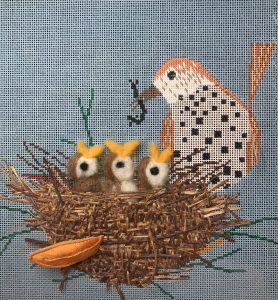 Could you now cry this is so cute!  Look at the baby birds.  Bestill my heart!  I wish I could take this class.  But I'll be busy teaching the New England Santa.
And then there's the nest.  How does she come up with this stuff?  Amazing . . .just amazing.
Meredith's class is nearly full so if you are thinking about coming to the retreat, April 27-29, 2018, don't wait to sign up.  You don't want to miss your first choice class.
All of the details about the retreat are on the website.  Click here to hop on over. 
Kits will be available to ghost the class if you can't make it to the retreat.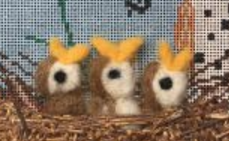 They just make me so happy!