I'm going to be honest . . . and a bit conceited right now.  I think this is one the best pieces I've ever stitched.  And the framing is to die for!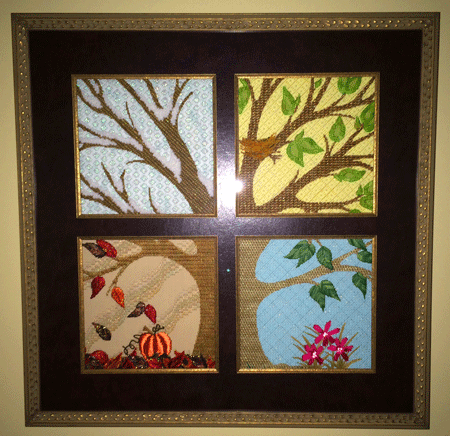 These four canvases by Machelle Sommerville, were the Four Seasons club that The Enriched Stitch offered last year.  I finished stitching these over a year ago, but I just never got around to fixing one leaf to take it to my framer.  Who, by the way, is AMAZING!  Thank you Pat at River Road Gallery!
I knew I wanted all four pieces framed together.  And Pat suggested that we make it look like a window.  Each canvas is surrounded by filets and the mat looks like leather.  Pictures never do needlepoint justice.  If you're local be sure to stop by to see it.  This piece was always meant to live in my home, so it won't be here forever.  But, it might make guest appearances from time to time.
Here's closeups of each canvas.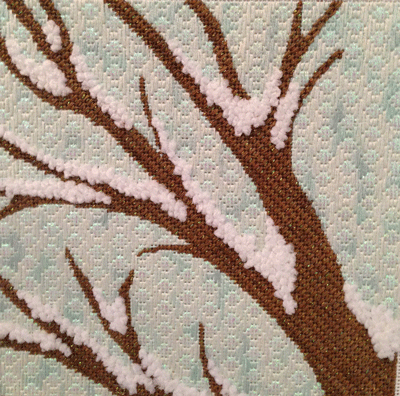 Winter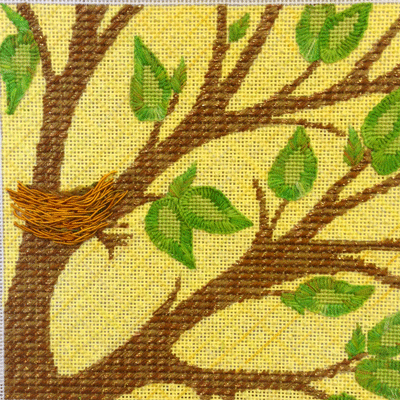 Spring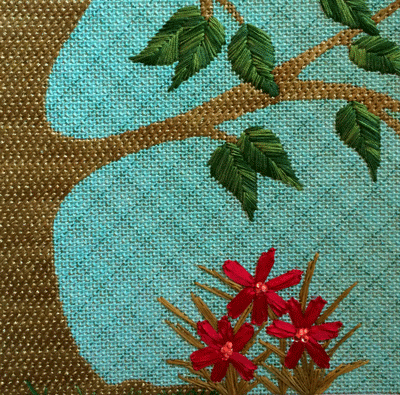 Summer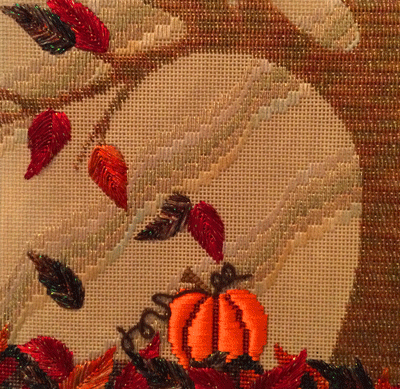 Fall
These canvases measure 8  x 8 on 13 mesh and are a quick stitch.  Each canvas and kit is available individually.  And there are stitch guides for all of them, as well.  Call the shop if you'd like us to send one or all your way.
203-210-5107