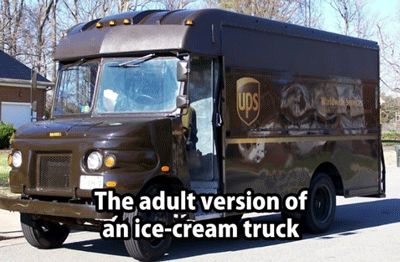 Don't you agree?  I get so excited when the UPS truck pulls up outside the store.  Hector brings us the best presents. (He's not bad on the eyes either lol)
My finishing has been pouring back in the last few weeks.  Nothing better than getting a box of finishing!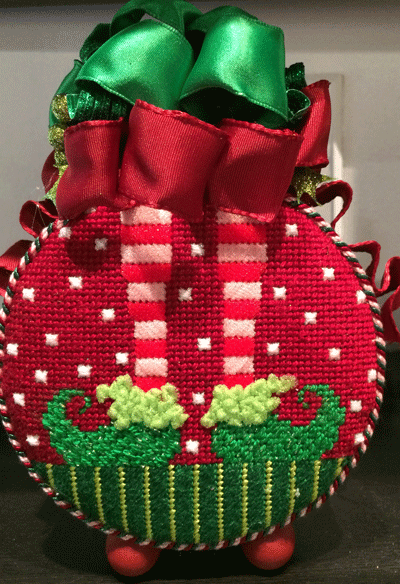 Elf Shoes by Elizabeth Turner Collection.  Stay tuned  for an upcoming mini club with this canvas.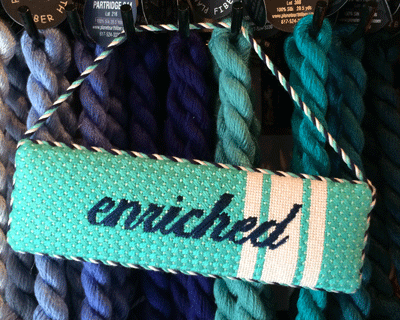 Julia Snyder designed this canvas for me.  And in my colors!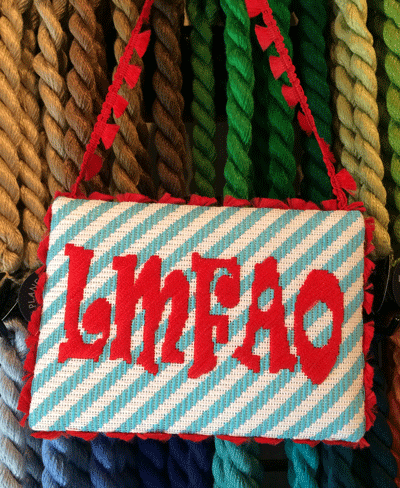 I stitched this little gem on vacation in April.  What a fun stitch!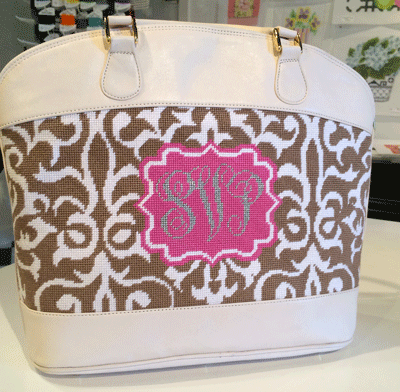 And then there's the purse.  I saw this purse as a model at the Elizabeth Turner booth at the January market and knew I just had to have it.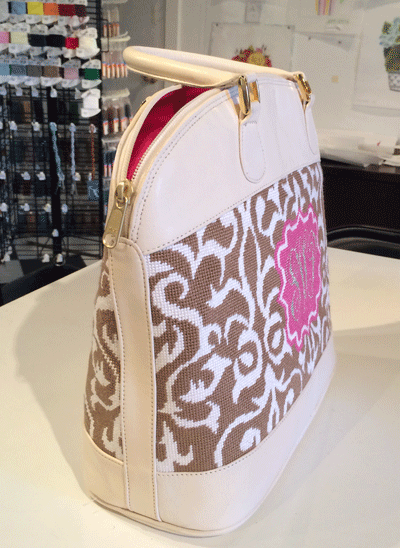 It's the first needlepoint purse I'd seen that I would actually carry.  What I had seen before was kinda old fashioned for me.  I am only 36 after all!
The lining could be almost as good as the rest of the bag.  Gotta love the hot pink!