This one is definitely going to be finished.  And sooner rather than later!
Melissa Prince designed this gorgeous canvas exclusively for The Enriched Stitch.  I think it will make the most beautiful bolster pillow on my bed.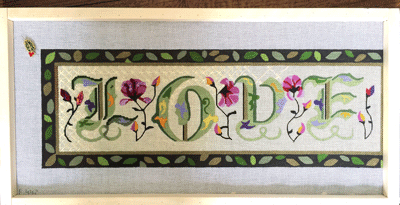 A simple trellis background is all that is needed.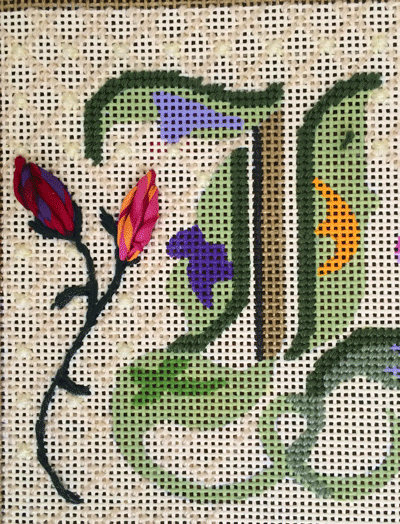 I twisted ribbons together and tucked a little something underneath to get them to puff up.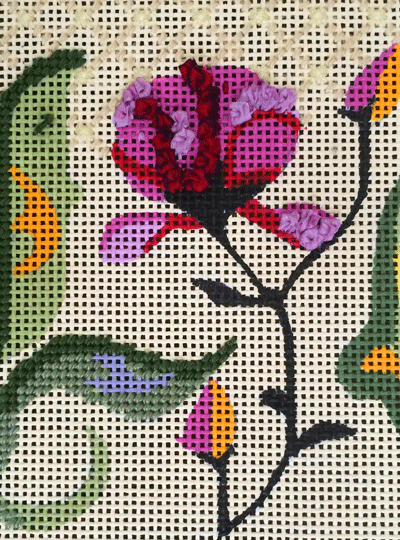 Let's see if these gathered stitches work out.
You can call and preorder your canvas.  Kits will be available in late spring.
Order online or call the store 203-210-5107