It certainly doesn't feel like Spring around here in Connecticut.  We had a little taste of it last Friday and Saturday, but now we're back to cold, gray and raining.  So, to combat the doldrums of this supposed Spring, I stitched up a new piece from my wholesale line, The Vallerie Needlepoint Gallery.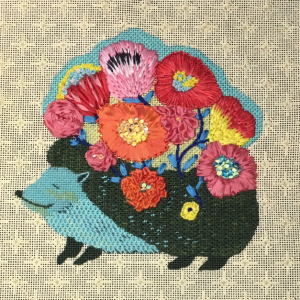 This little guy makes me SO happy!  Look at his sweet little face.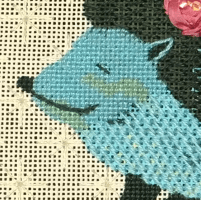 And you know me . . .I love stitching abstract flowers.  you can do anything you want with them.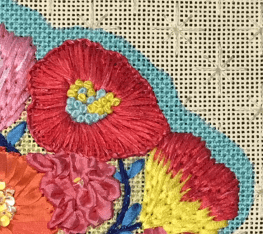 There's tons of different techniques with silk ribbon and Straw Silk.  Love that thread!  What did we ever do without it?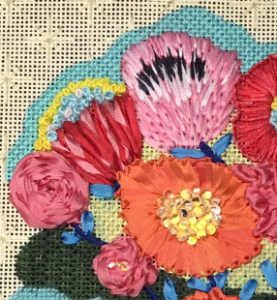 If I had to pick a favorite flower, I think it's the orange one in the center.
We have this canvas in stock and we can put together a kit for you.
You can order by calling the shop or click here to order online.
Happy Spring!  (one day LOL!)
203-210-5107