The canvas for our retreat this fall FINALLY arrived!  I can't wait to get started stitching on this piece.  I'll be sure to post my progress.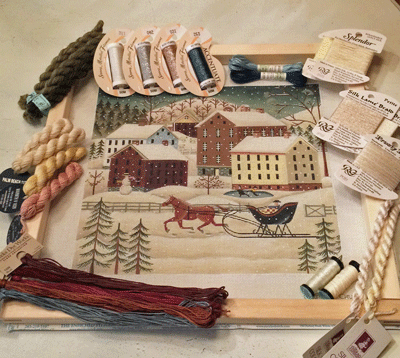 The canvas is $195 and will ship after the retreat at the end of October.  Please order by August 1st to ensure that your kit will be sent out in the first batch.  The painting service has been terribly slow these days.
It is on 18 mesh and measure 10 x 11.
Thread kits will be available.  I haven't started yet, but I would guess it would be somewhere between $150-$200.  That seems pretty average for me.
Call, email or preorder online
203-210-5107    enrichedstitch@gmail.com.