It took me a little while to get around to bringing "The Vallerie" to the framer, but it's finally back at long last.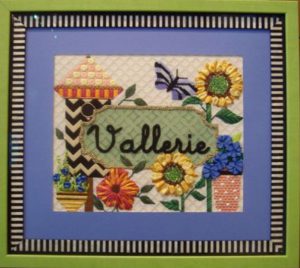 I fell in love with this piece when I first saw it in Melissa Prince's booth.  It was SO much fun to stitch.  Ribbons and beads and stitches . . .oh my!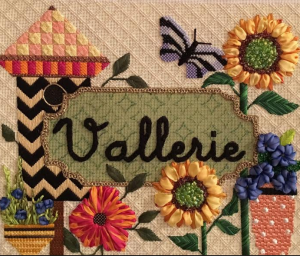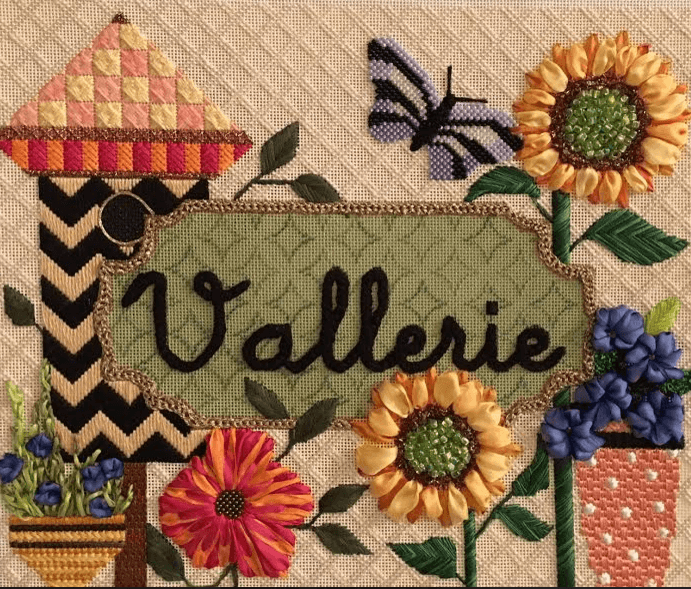 I taught this piece last fall at the shop.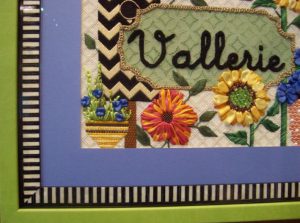 My framer, Pat, at River Road Gallery is going to enter this into a framing competition.  How cool is that?
While I was trotting off to the framer,  I brought the new hydrangea canvas from my wholesale line, Vallerie Needlepoint Gallery.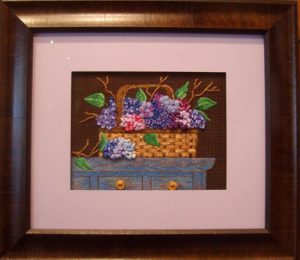 I think this one is my favorite so far out of the canvases I've created.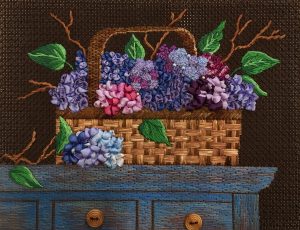 Oh who am I kidding?  I love them all.  But who doesn't have a thing for hydrangeas?
If you're as crazy for either of these pieces as I am, we can certainly put a kit together for you with a stitch guide.