You better grab your sunglasses!
 Here's a taste of Aggie's upcoming Bling Workshop that she will be teaching at the retreat in October.
She has been busy coming up with one wild idea after another.  Every Saturday she brings her "bling box" to the shop with her when she comes to work.  She pulls out her doodle canvas, bubbling with excitement to show me her newest creations.  She had so many ideas worked up.  I told her she had to narrow it down to five or six.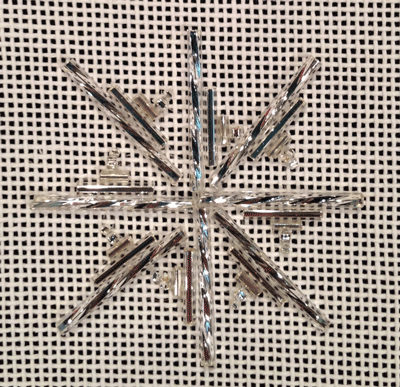 This is definitely the show stopper.  Twisted bugle beads . . who knew?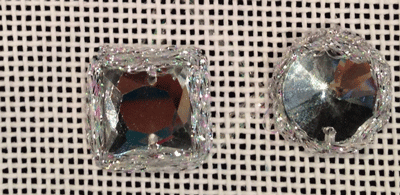 Rhinestones outlined wit sparkly thread.  Oh what beautiful jewels these would make on some lucky ladies' gown.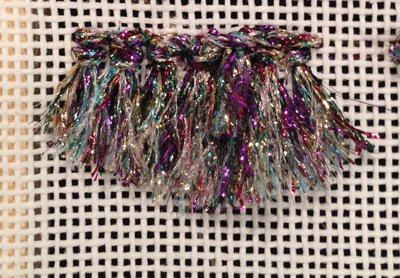 Turkey Work with . . .it's a secret.  She won't let me tell.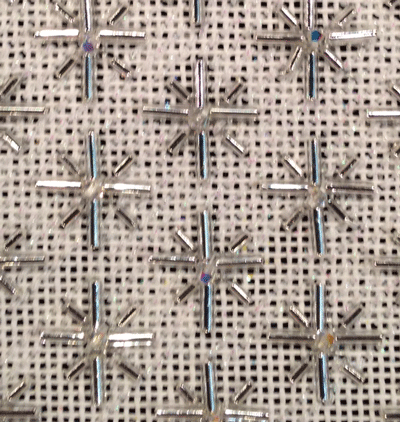 This is from a Whimsy & Grace ornament that she just stitched for a class. I'll keep you posted on that.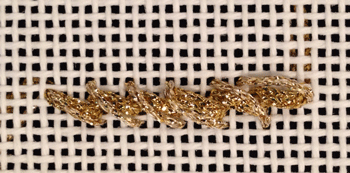 Some sort of wrapped something.  Aggie just blows my mind.

Memory thread, anyone?
I always refer to Aggie as "The Ribbon Master."  Maybe she needs a new nickname.  Hmmm . . . I'll have to work on that.
We will be offering this as a class in the shop at some point.  Have to try to squeeze it into the crazy schedule.