One of my favorites, Rebecca Wood,  has taken over the shop.  I've stitched so many of her pieces over the years.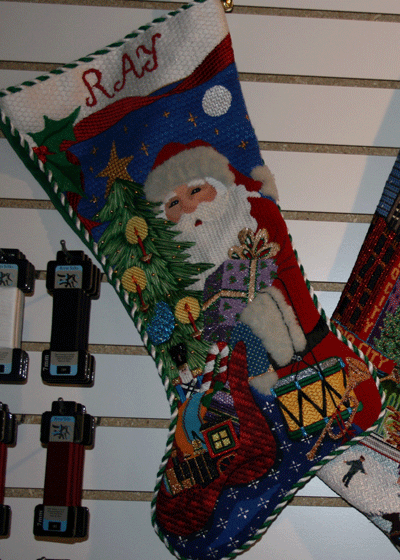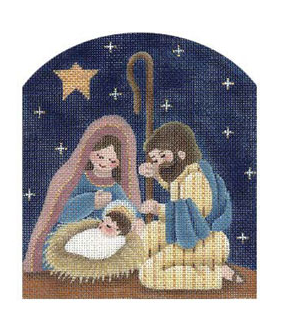 I stitched this for my mother a few years ago.  Can't find the picture anywhere. Great nativity piece because it's three in one.  Doesn't get better than that for finishing!
Currently, I'm working on a banner of Santa in the needlepoint shop.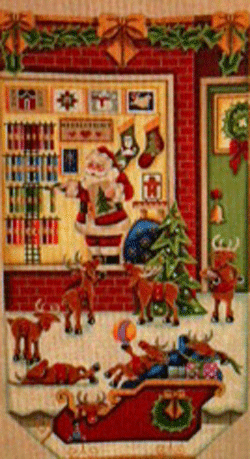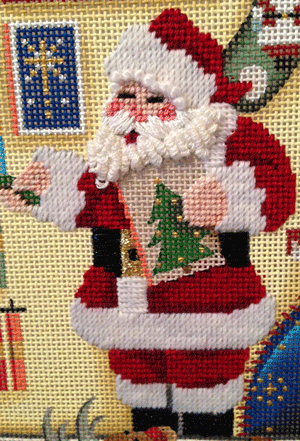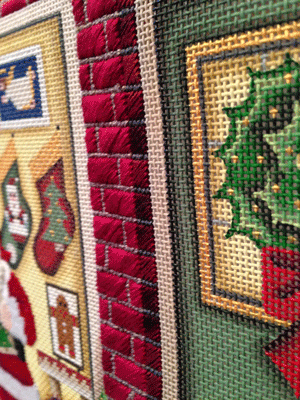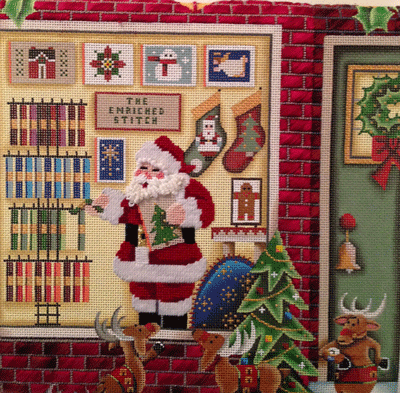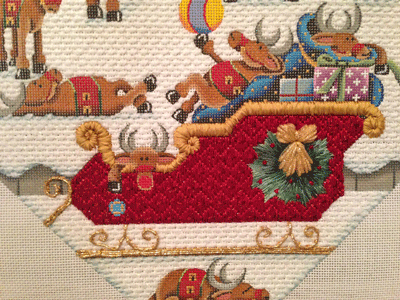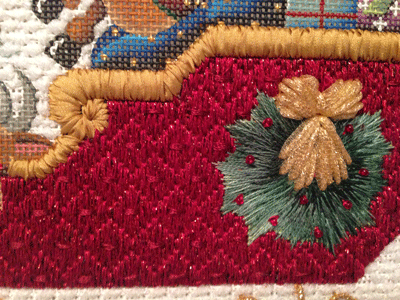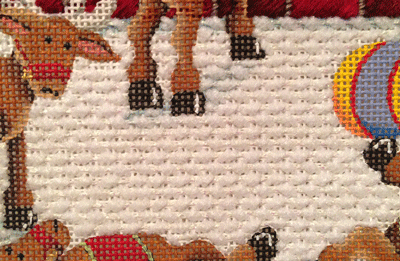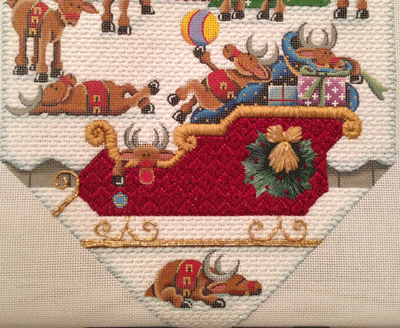 Here's some of my favorites from the trunk show.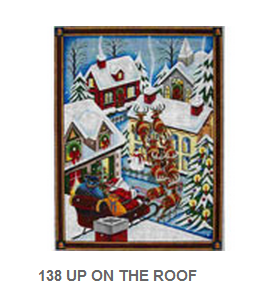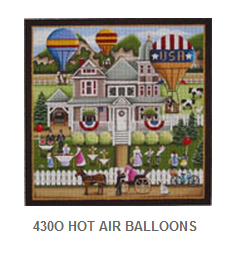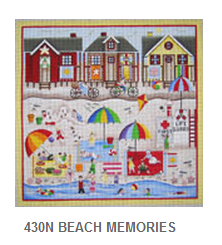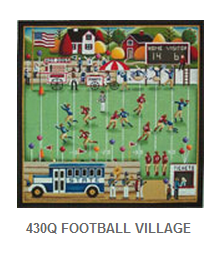 I'm pretty sure that this one with the boat isn't going back to Rebecca.  Just need to decide if I have to have it on 13 or 18 mesh.  I've been coveting this canvas for years!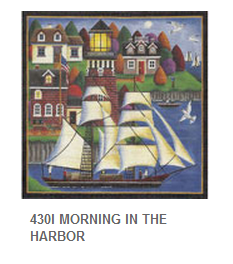 I may have to have this one too.  I need a pair for both sides of my wood stove.  Doing one would only throw off the balance of the room.  Can't have that!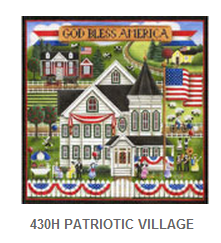 Call me crazy, but I think this series (you don't need all of them) would be adorable ties together on a string, hanging like a banner.  Or, three or five of them set into a bolster pillow. All you have to do is add a border around to square them off.
Even better yet, make a wreath entirely out of Rebecca ornaments. That would be AMAZING!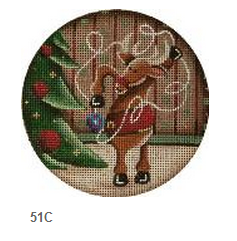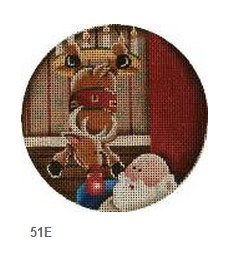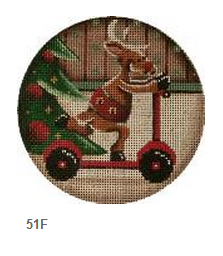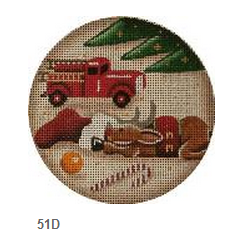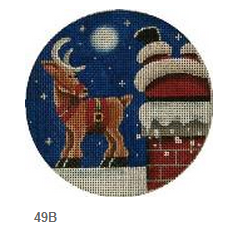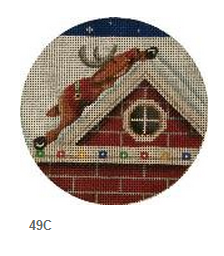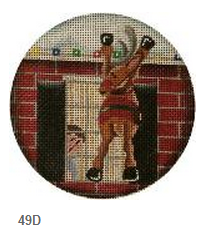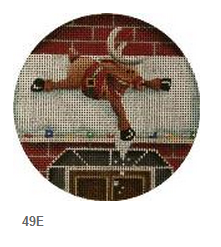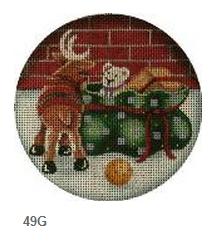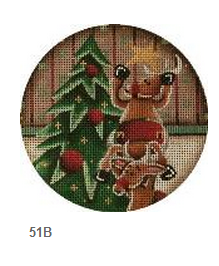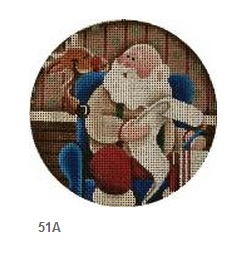 The Rebecca trunk show is here throughout the month of September.  More pictures to come or check out her website.
All trunk show canvases and special orders from the trunk show are 15% off.