Do you all know who Mary Susan is?  She is the head of the finishing department at The Enriched Stitch.  No, she doesn't always wear silly hats.  We were trying on the cool Halloween headbands that Becki bought us for our Halloween party this coming weekend.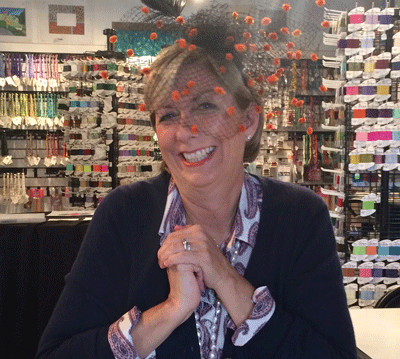 Take a look at the latest piece that she stitched and designed the finishing for.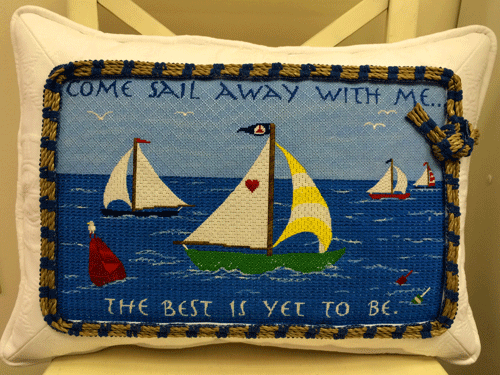 See why she's head of finishing?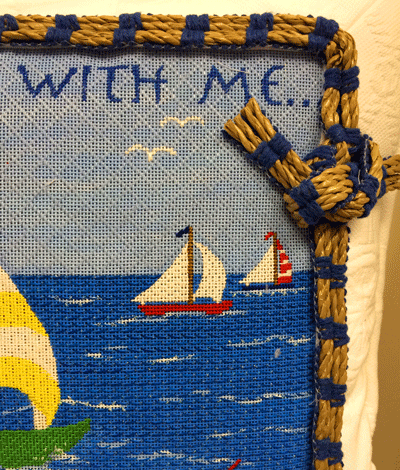 She stitched this piece by Kate Dickerson for her husband for their 25th wedding anniversary this past summer.  I LOVE the roping.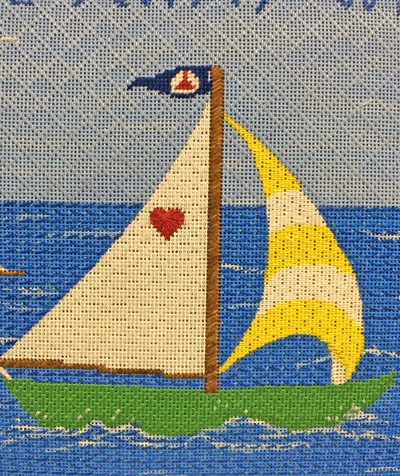 I'll be honest . . .I never saw anything she picked out before she sent it to the finisher.  When I unpacked the box I couldn't believe how stunning it was.
Mary Susan has done other amazing pieces.  Here's a few of her stitch guides.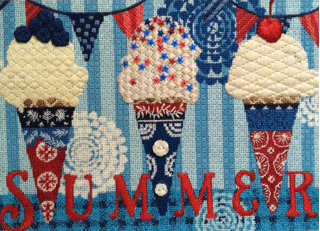 This piece just came back from the finisher the other day.  I haven't had a chance to photograph it.  I'll be sure to post it later in the week.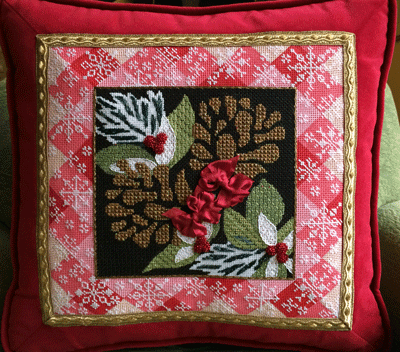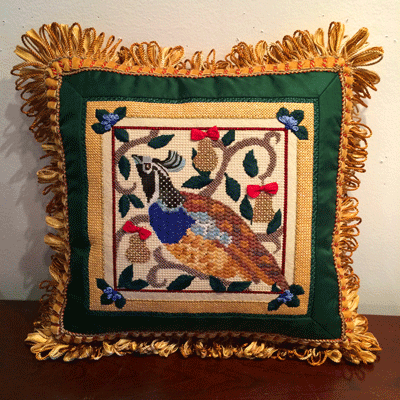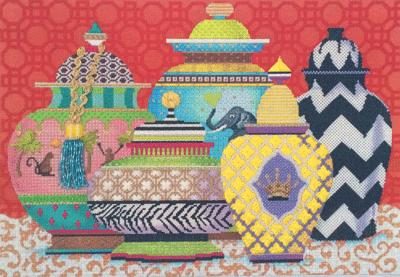 This is an upcoming online class starting in January.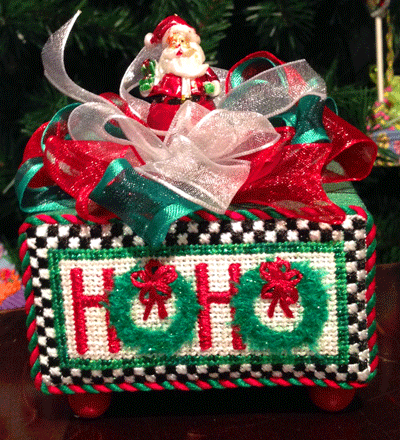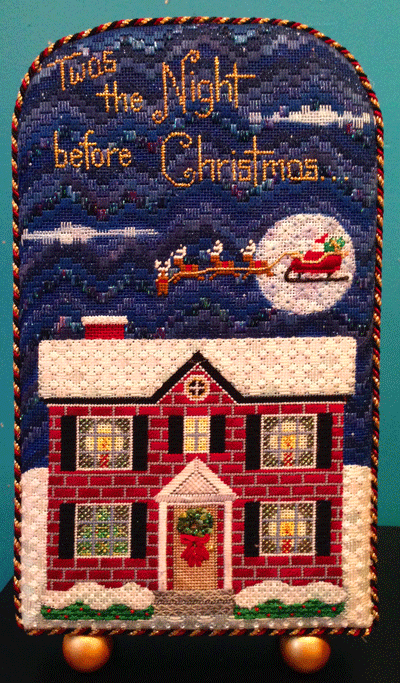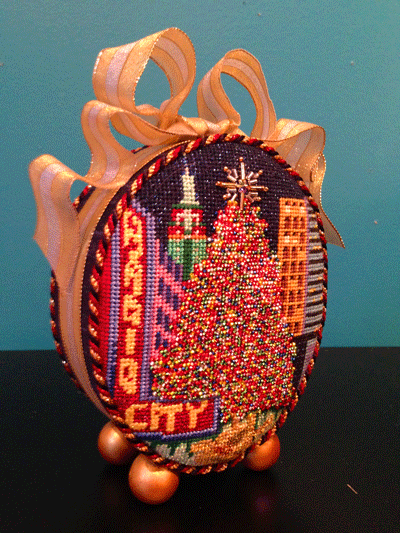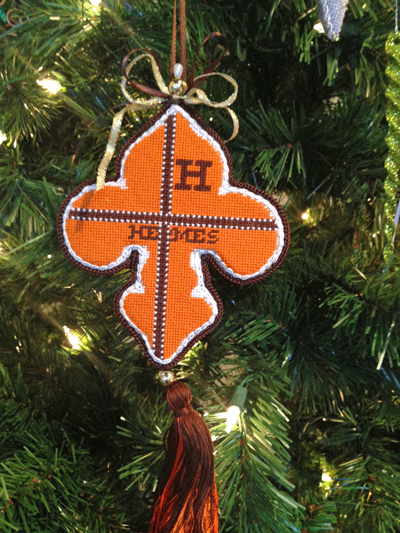 She's going to be so embarrassed when she reads this.  But she deserves the credit.  Her stitching is exquisite!