We have an exclusive Charlie Harper canvas for the duration of the trunk show.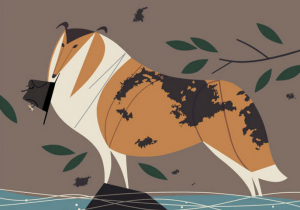 I was so excited because my husband loves Collies.  Who knew? Not me.
The canvas is $116.  Scoop it up while you can!  We only have the trunk show for one more week.
I've been stitching it and there will be a stitch guide.  I'll be sure to post pics when it's finished.
Give us a call if we can send one your way!
203-210-5107