I've been so crazy busy that I totally forgot about posting the 12 Days of Christmas wreath when it came back from the finisher.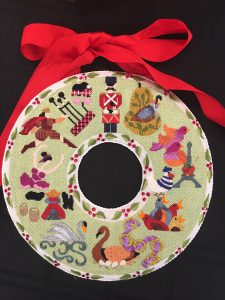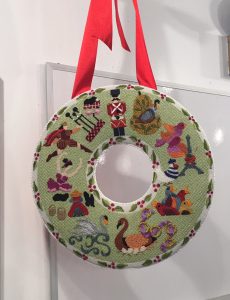 I had the finisher make the ribbon really long so I had options of where I want to hang it.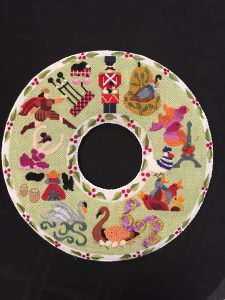 Or, I could also find a glass candle holder and put it in the center of the wreath on a table and tuck the ribbon underneath like in the last picture.
Now to find a place to hang it in my house!  Should it ever make it home from the shop LOL!