I am so excited to share with you the three exclusive designs for shops participating in the 2018 Go Red with Thread national fundraiser!
I have collaborated with three designers to create pieces just for this cause.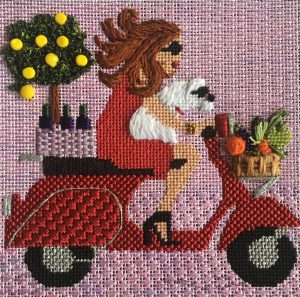 The Mediterranean Diet by Melissa Prince
(5 x 5 on 18 mesh)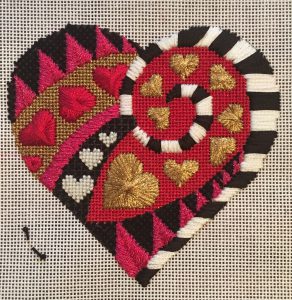 Wonderland Heart by Amanda Lawford
(4 x 5 on 18 mesh)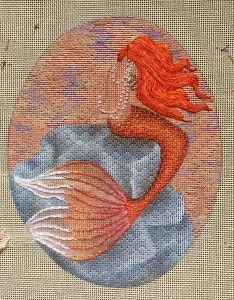 Red Tails at Sunset by Leigh Designs
(6 x 7 1/2 on 18 mesh)
All of these canvases will be debuting at Destination Dallas in a few weeks.  The stitch guides are by yours truly.  Full kits will be available.  We're taking preorders now so give us a shout if you'd like one or all of them!
If you haven't heard of this fundraiser, you can hop on over to the website and read all about it.  I won't bore you since many of you probably know about it from previous years.   The website currently has last years designs on it.  We have all of the designs from last year in stock at The Enriched Stitch if you are interested in any from last year.
I just finished stitching the last of the pieces and writing the guides.  It's been hard keeping this a secret for the last few months.   I've been bursting to share them with all of you.  I hope you like them as much as I do!