Market is starting off with a bang!  No shopping yet. That's tomorrow.
I flew into Dallas a few days early to attend a strategic planning session about the future of the needlepoint industry.  It was so invigorating to be in a room with the brightest and most passionate minds in the industry.
I can't reveal too much about what was discussed in the meeting.  But, what I can tell you is that there are new and exciting plans for the future.  Some for members of the trade association.  A few things coming your way.  I'll keep you informed when everything launches.  I'll just tell you that Don Lynch, Julie Mast of Three Kittens and I will be getting into some trouble together.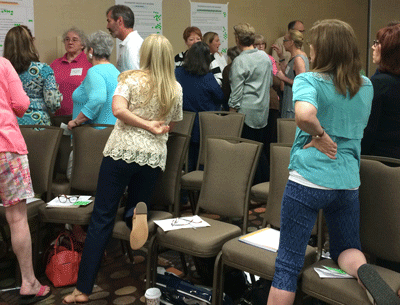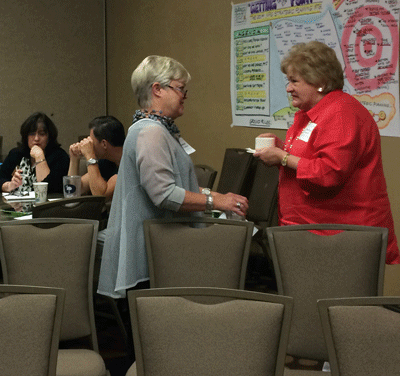 Cindy Matthews of Wellesley Needlpoint and Nancy Laux form Needle House are engrossed in conversation.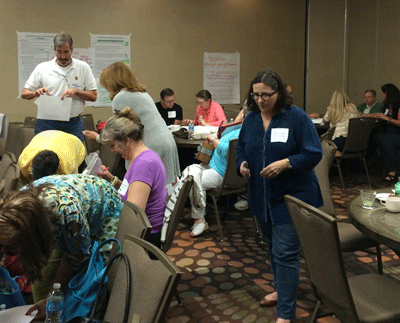 Yes, that's Melissa Shirley.
There was plenty of fun to be had later.  I went out to dinner with Melissa Prince and a few other shop owners.  The years of experience in the room was amazing.
I'll be posting as often as I can.  Be sure to check Facebook for the most up to date pics and happenings over the next two days.  I brought an empty suitcase with me for all the new goodies.  It will be full and back at the shop Tuesday morning.  Don't miss when I unzip it!