What a weekend!  I am so lucky to be able to host such a wonderful group of talented stitchers at my shop.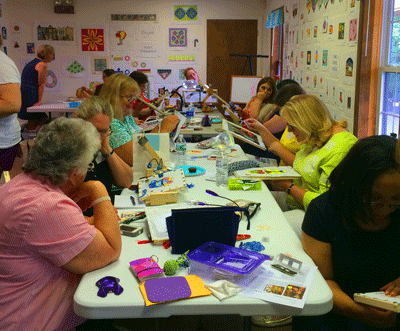 We hosted 20 women on Friday and 23 on Saturday.  Boy was I tired.
Here's our girl Becki working with Kim on "Becki Beading."  What a quick and easy way to bead.  And you know I like quick and easy.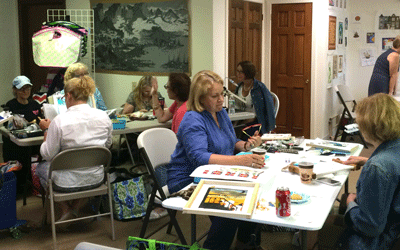 People came from New York, Massachusetts, Maryland, New Jersey and Rhode Island.  Die hard stitchers!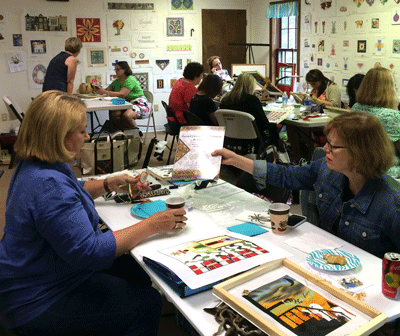 Thanks to all of the wonderful women who busted their humps working at the shop.  You know I couldn't do this without you!