Our needles are on fire around the shop! I haven't been able to show you what I've been stitching over the last few months, but here it is!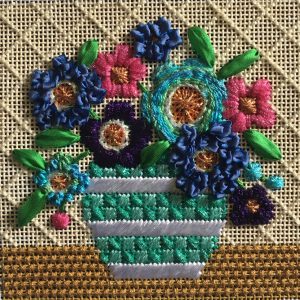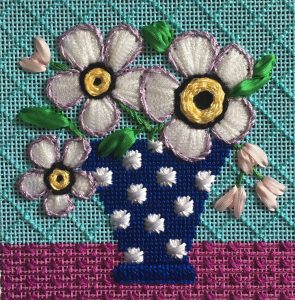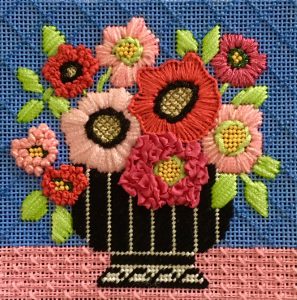 Kim stitched the fourth one in the series.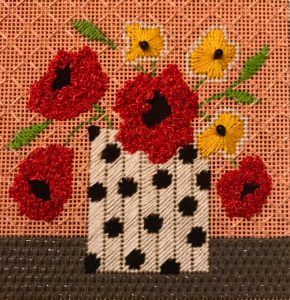 I can't wait to put these little cuties in the new hot pink box!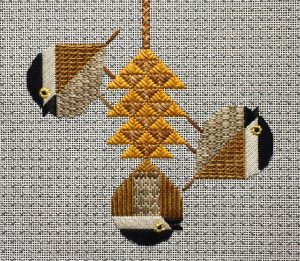 These little guys will be off to the framer as soon as they make it home.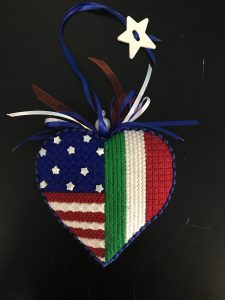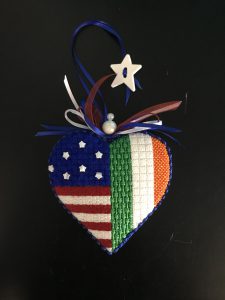 I stitched two heritage hearts and had them finished back to back. Irish American and Italian American. Love these!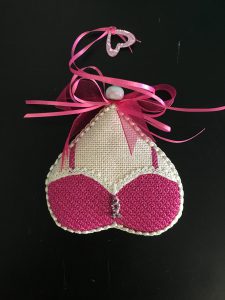 I've stitched the Breast Cancer awareness heart once and I'll do a second one for a very good friend. It takes A LOT to get me to stitch something twice!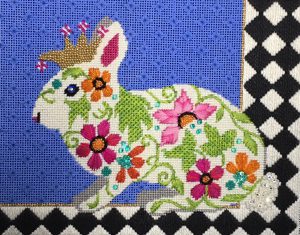 I love this bunny so much that I think he needs to find his queen so I can stitch another one. Maybe babies down the road? Who knows what's in store for him?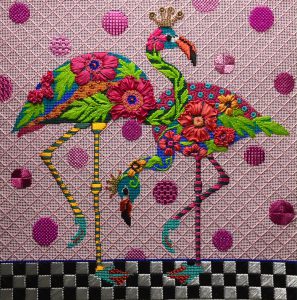 Aggie did an amazing job with the "Wacky Flamingos." SO…MUCH…FUN!
I didn't quite make it to the finish line for the show on the peacock. I spent 12 hours stitching last Sunday and I thought my shoulder was going to tear away from my body. No pain no gain! I'll get him finished up after the show. But the stitch guide is complete!