Nancy will be teaching this Raymond Crawford design on January 5th.
This class is also available via Skype.  So, before you think that you can't take the class because you don't live around here, think again. All you have to do is turn your computer on and give us a call on Skype. It's just that easy. You see and hear everything that is going on in the shop.  In turn, we can take a look at your stitching to help you out.
The finishing was done by The Needlework Center in Hynannis, Mass
All the bows are a different technique
I love the beaded bow! How on Earth did she do that?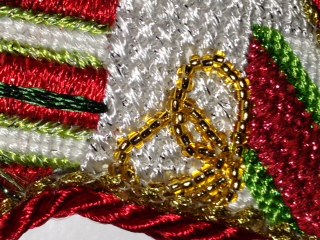 Each package is more beautiful than the next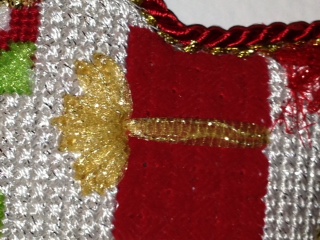 I wish my packages looked this good!
This is also available as a grab 'n go kit.  We can just pop it in the mail.
We are closed through the holidays.  But I'm always checking email!
Happy New Year!