The second canvas in our Four Seasons club is finished!  Just waiting for threads and canvases to come in and then we'll been sending the kits out.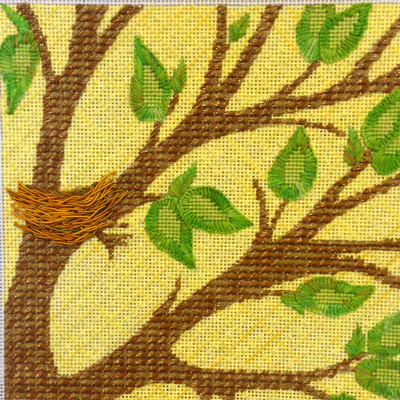 I wanted this canvas to be happy and bright.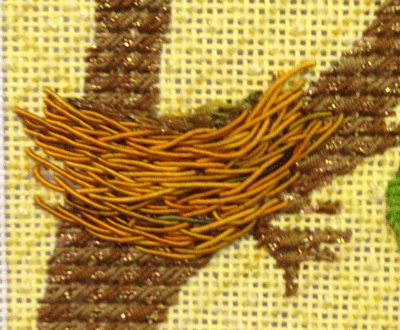 I made the birds nest out of a new fiber called Gimp by Painter's Threads.  I thought this came out really cool.  Then I stuffed it with another fiber.
Going to put the Summer Tree on bars today.  Can't wait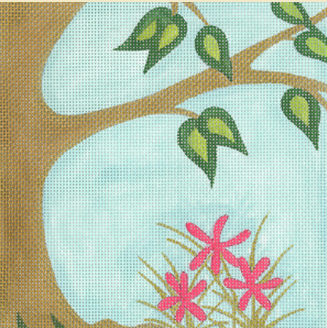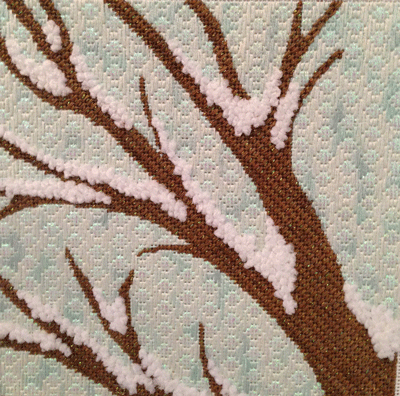 Winter Tree
It's not too late to join the club.  Call the shop or email to sign up.
http://enrichedstitch.myshopify.com/products/four-seasons-club