Well . . .I'm back from a whirlwind weekend in Dallas.  It took a little while to recover, but I'm back with so many exciting things to tell you.
Both of my classes were great!  The ruffle ribbon heart and the Pinwheel Floral.  Both classes are available as kits now.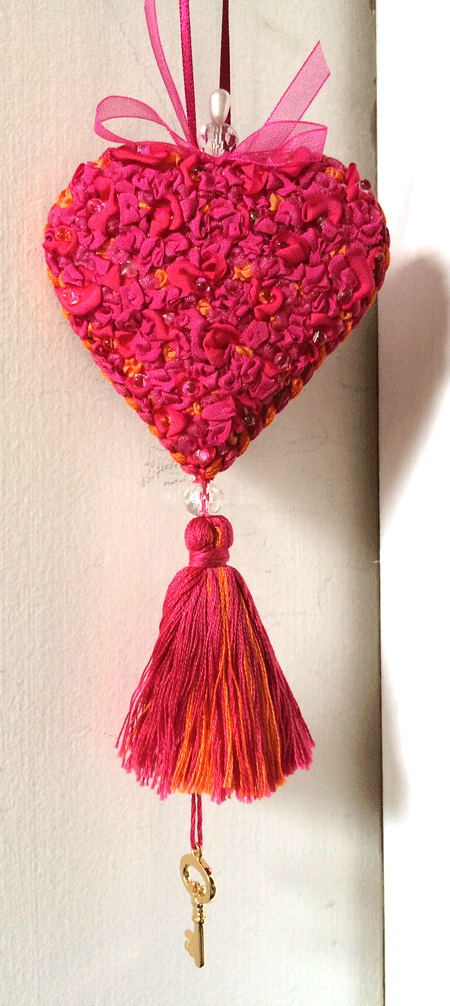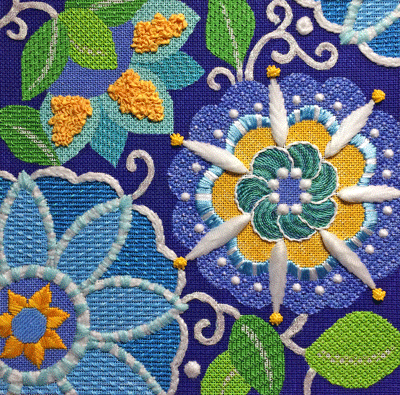 We brought home two full suitcases of canvases, around 400 new canvases. Oh my!  I will work on getting pictures posted over the next week.
I lined up 8 new clubs and exclusives while I was there.  I'll be rolling them out over the next few months.  Some of them we don't have canvases for yet, but we will get stitching as fast as we can.
It was such a fun weekend getting together with everyone in the industry.  And what a close knit group of people it is.  Everywhere you go in the hotel you run into someone you know.
I will say, the people who plan and coordinate this show do a fabulous job.  Many thanks to Karen (Strictly Christmas), Raymond Crawford, and Debbie (Painted Pony).  They make it so much fun and festive.  The theme this year was "Stitch, Rattle and Roll," so of course people were dressed in poodle skirts.
They even brought back the singer from last year.  This guy is a hoot!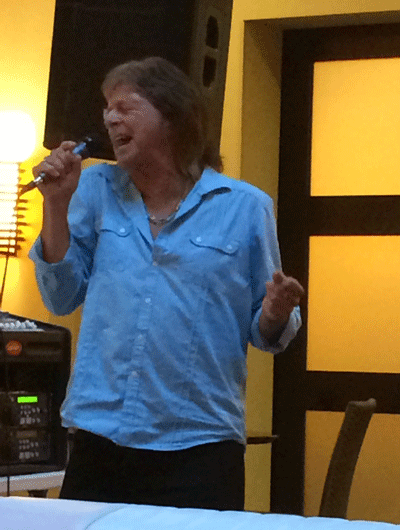 He got people dancing and singing karaoke with him during the ice cream party they threw on Saturday evening.
Enough about this silly guy. . .
I'll post throughout the week with new clubs and online classes, as well as pictures of our canvas boards.
I love keeping you in suspense lol!