We're thinking Spring in Connecticut. The other day it was 71! Totally not normal for this time of year. Now it's back to cold and rainy. But now that we had a taste of Spring, all we can do is pray it comes quickly.
Linda has been working her magic in the shop. It looks fabulous!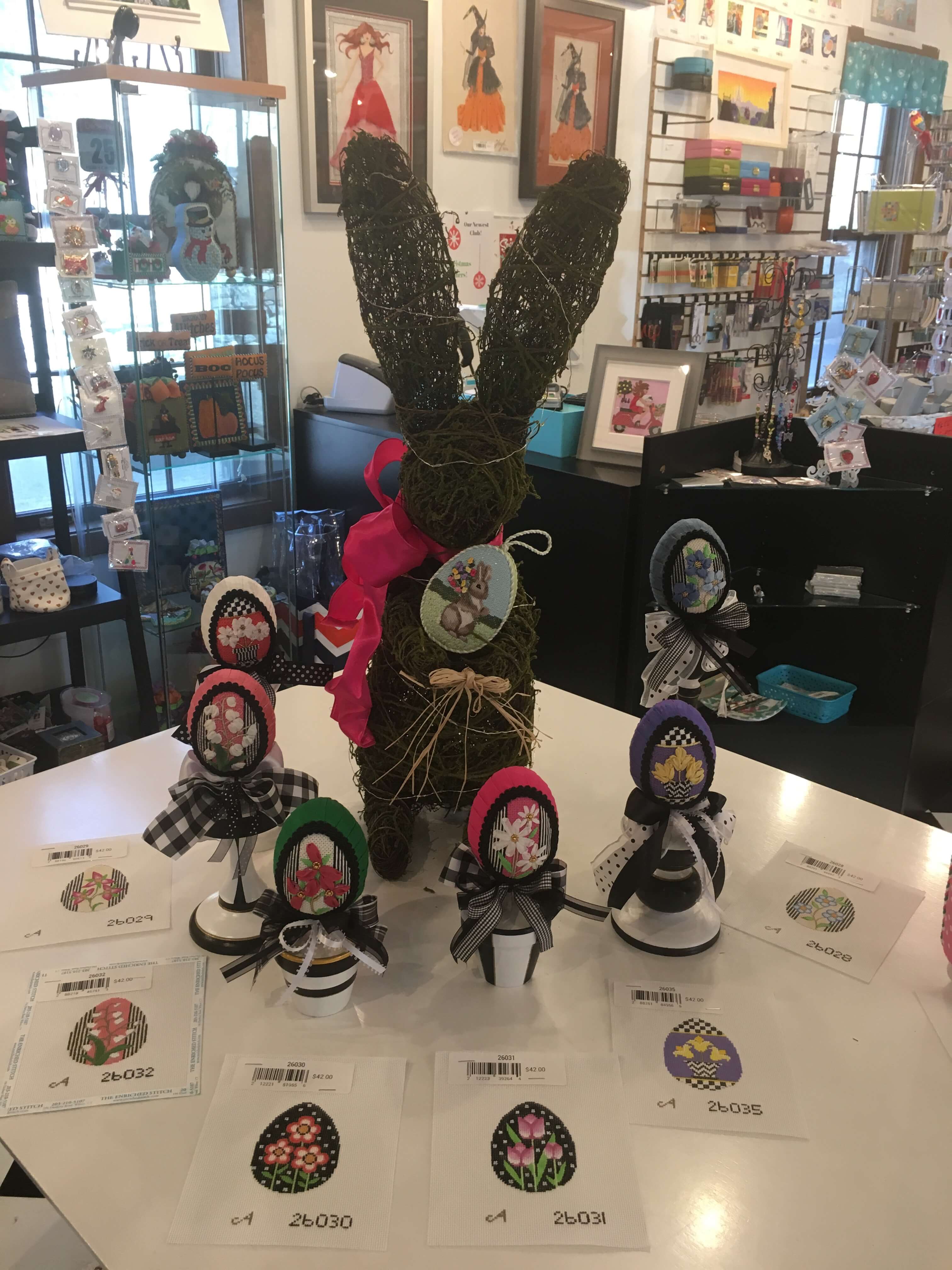 How stinkin' cute is that bunny? Gotta love TJ Max!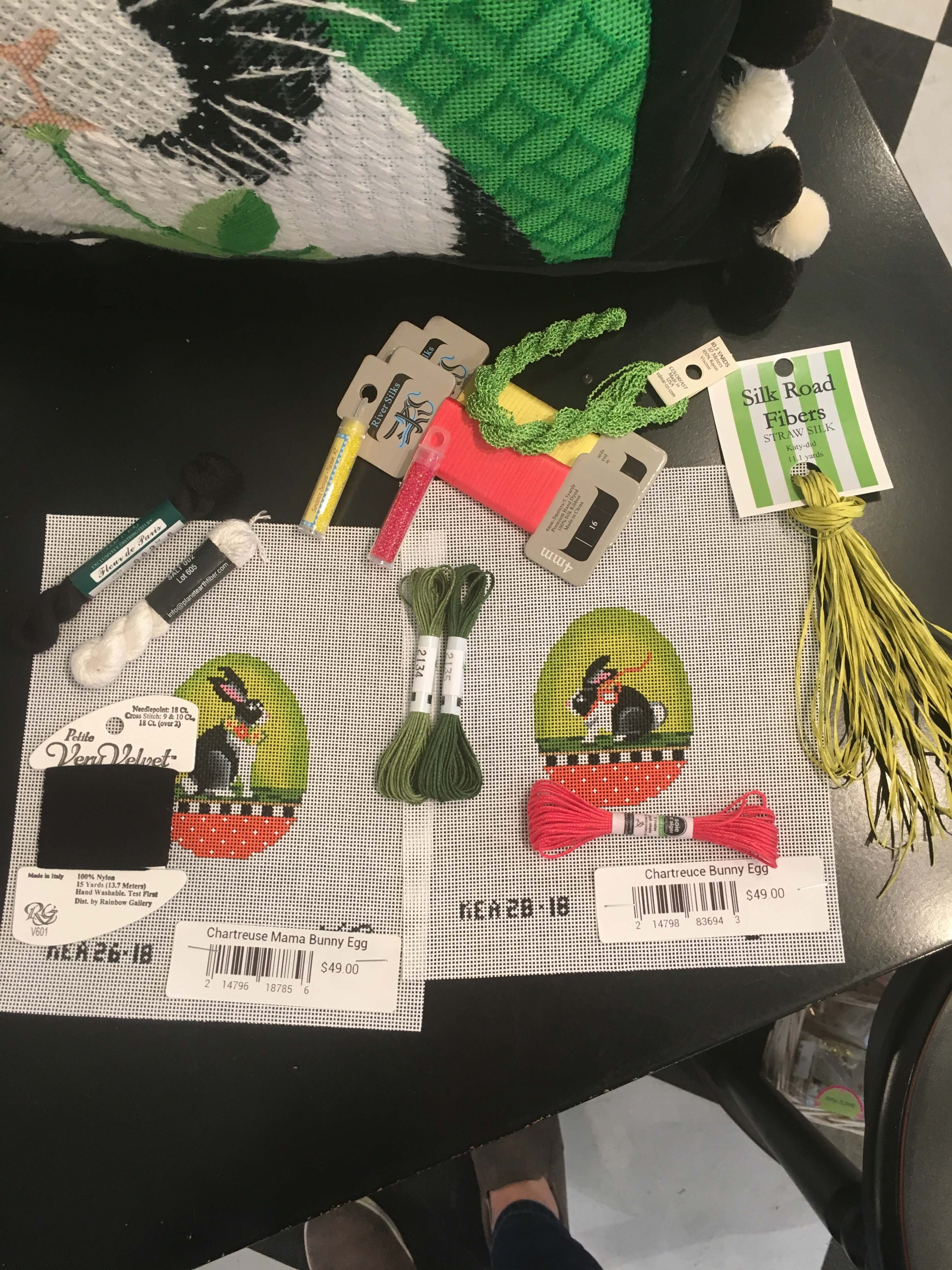 These eggs were new from Kelly Clark last month. I hope someone snatches them up before they end up in my stash!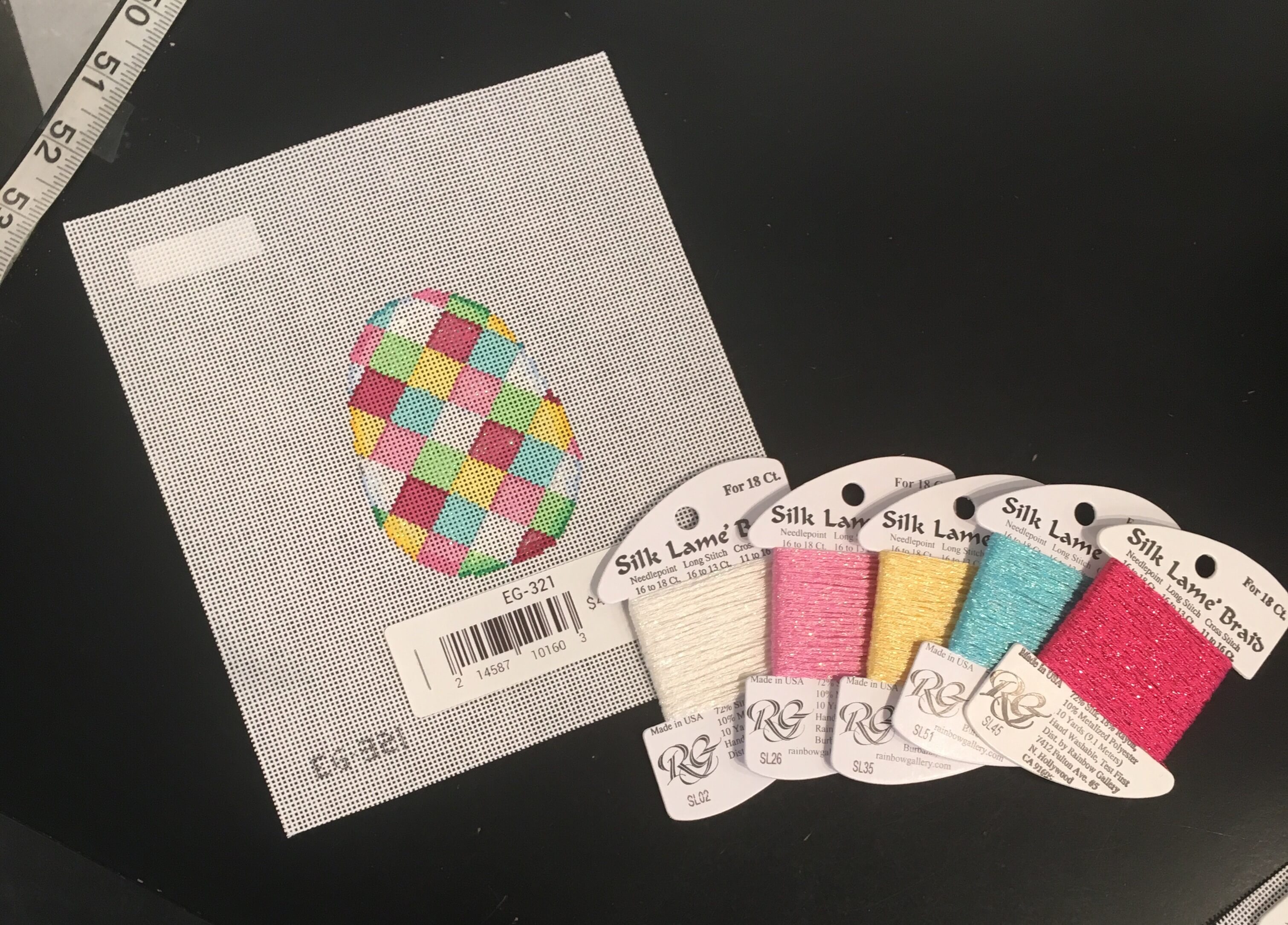 Associated Talents had a ton of new Easter designs.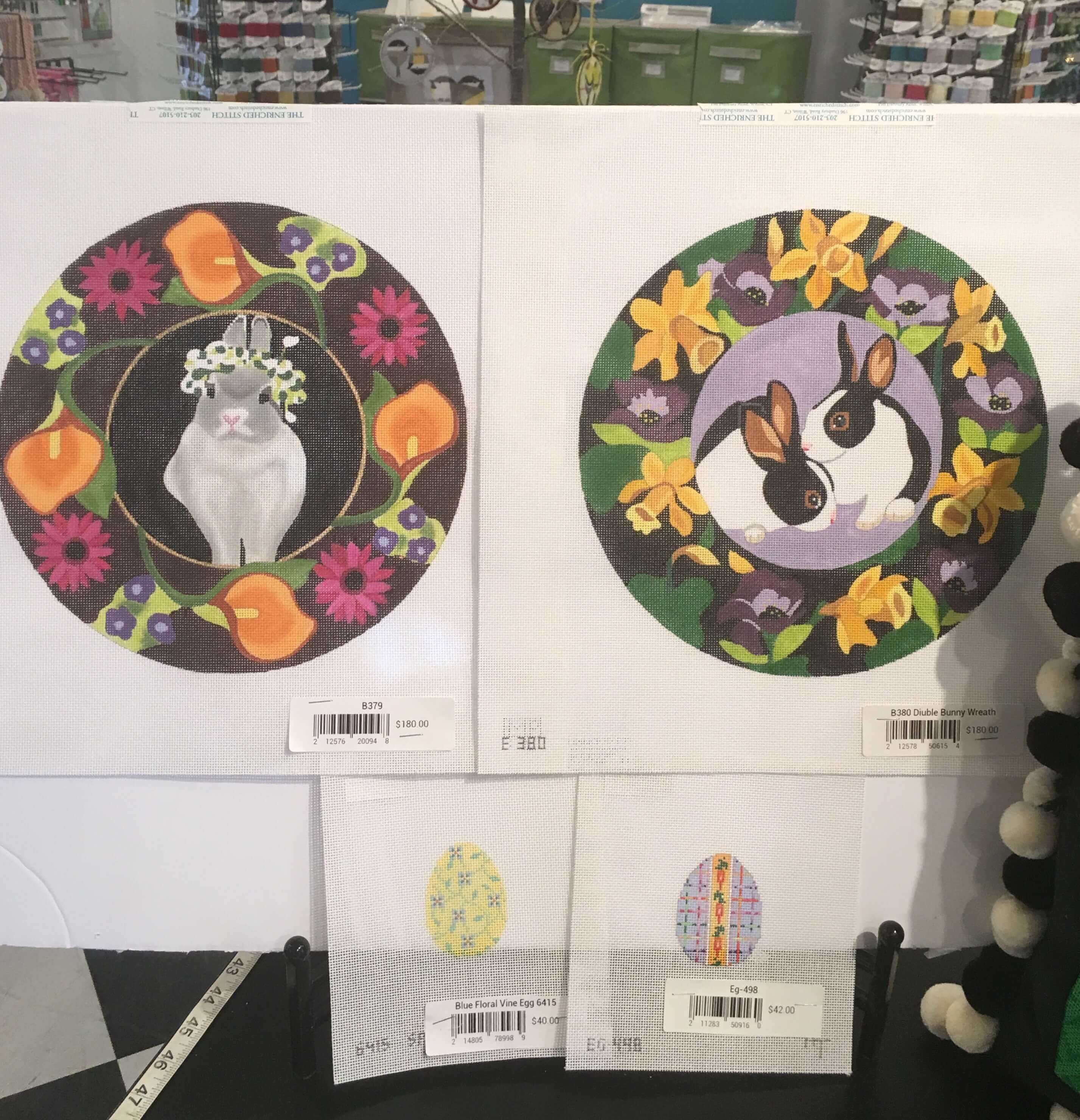 How have these bunnies from Melissa Prince not hopped on stretcher bars yet?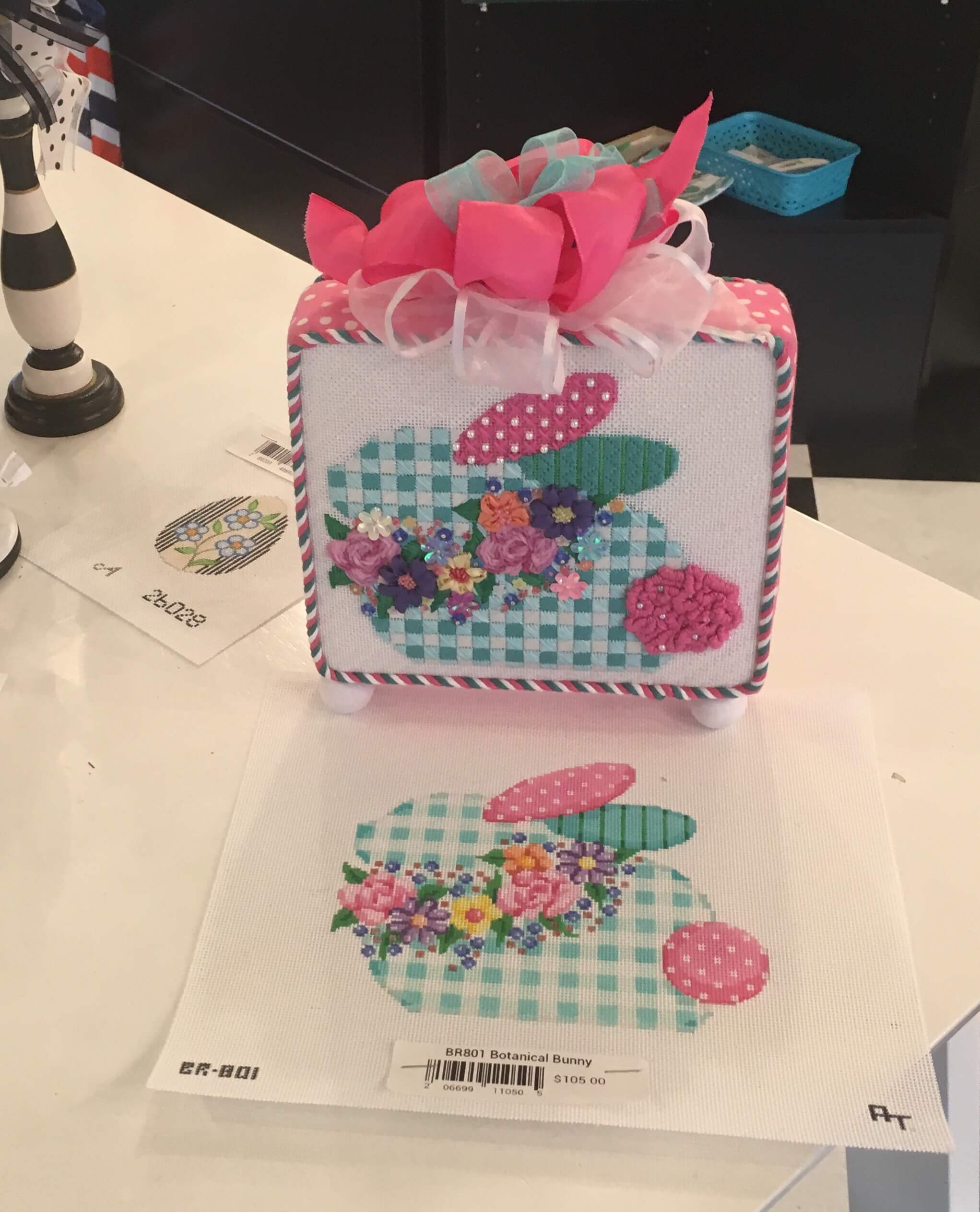 I taught the Botanical Bunny from AT a few years ago at market. Love this little guy!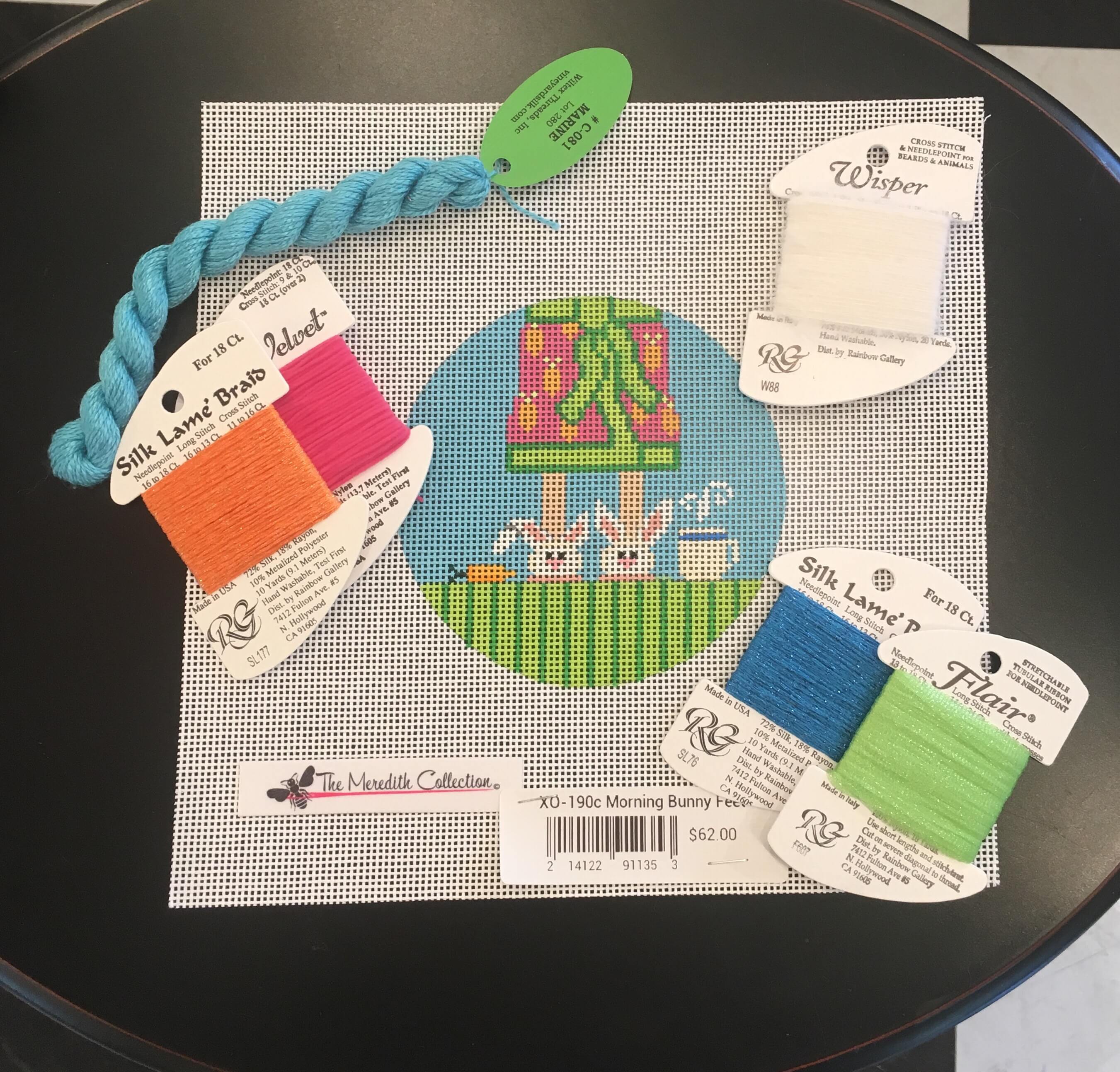 I've stitched a bunch of these little feet series from The Meredith Collection. They all crack me up.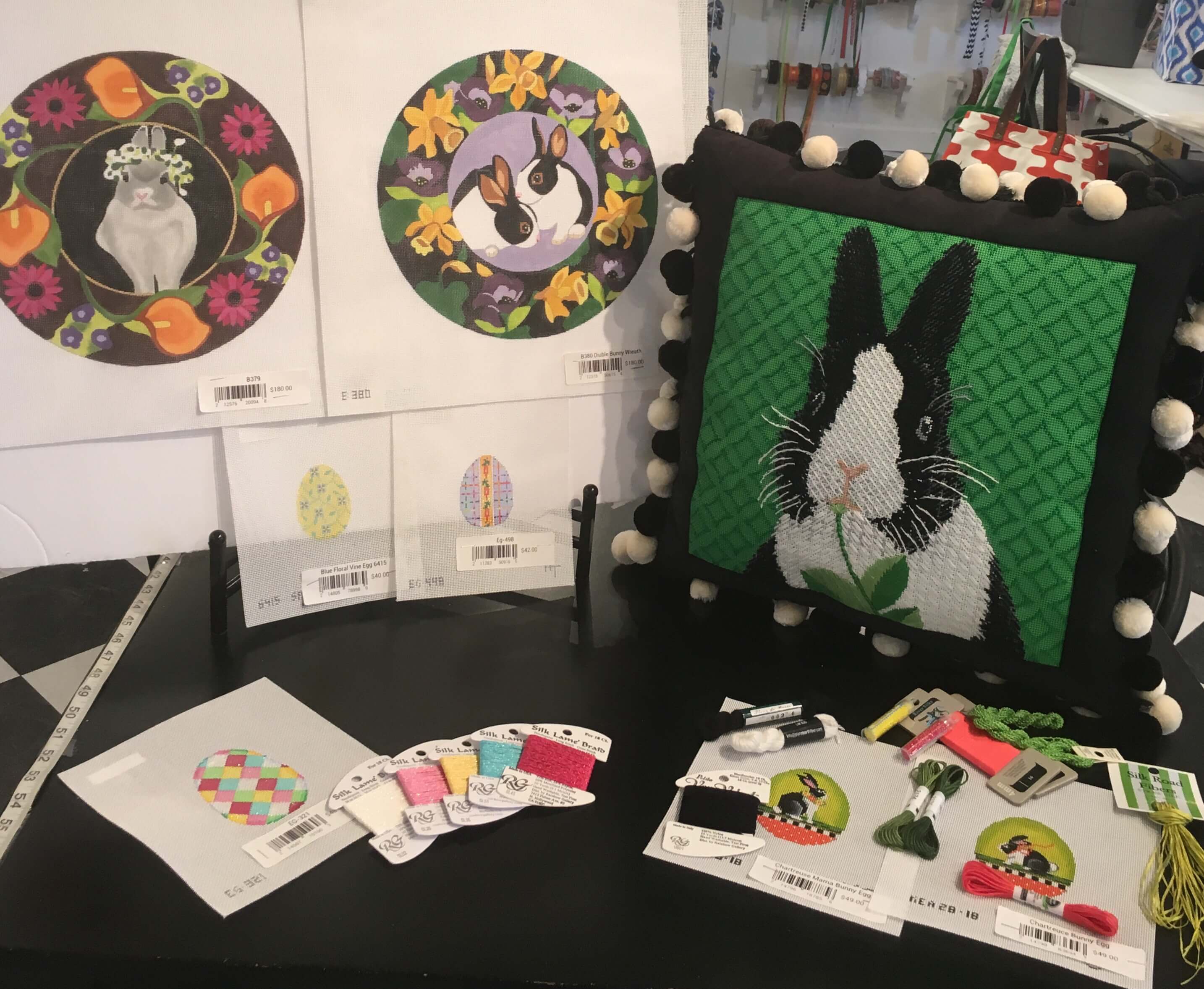 The black and white all over bunny could be one of my favorite bunnies I've stitched.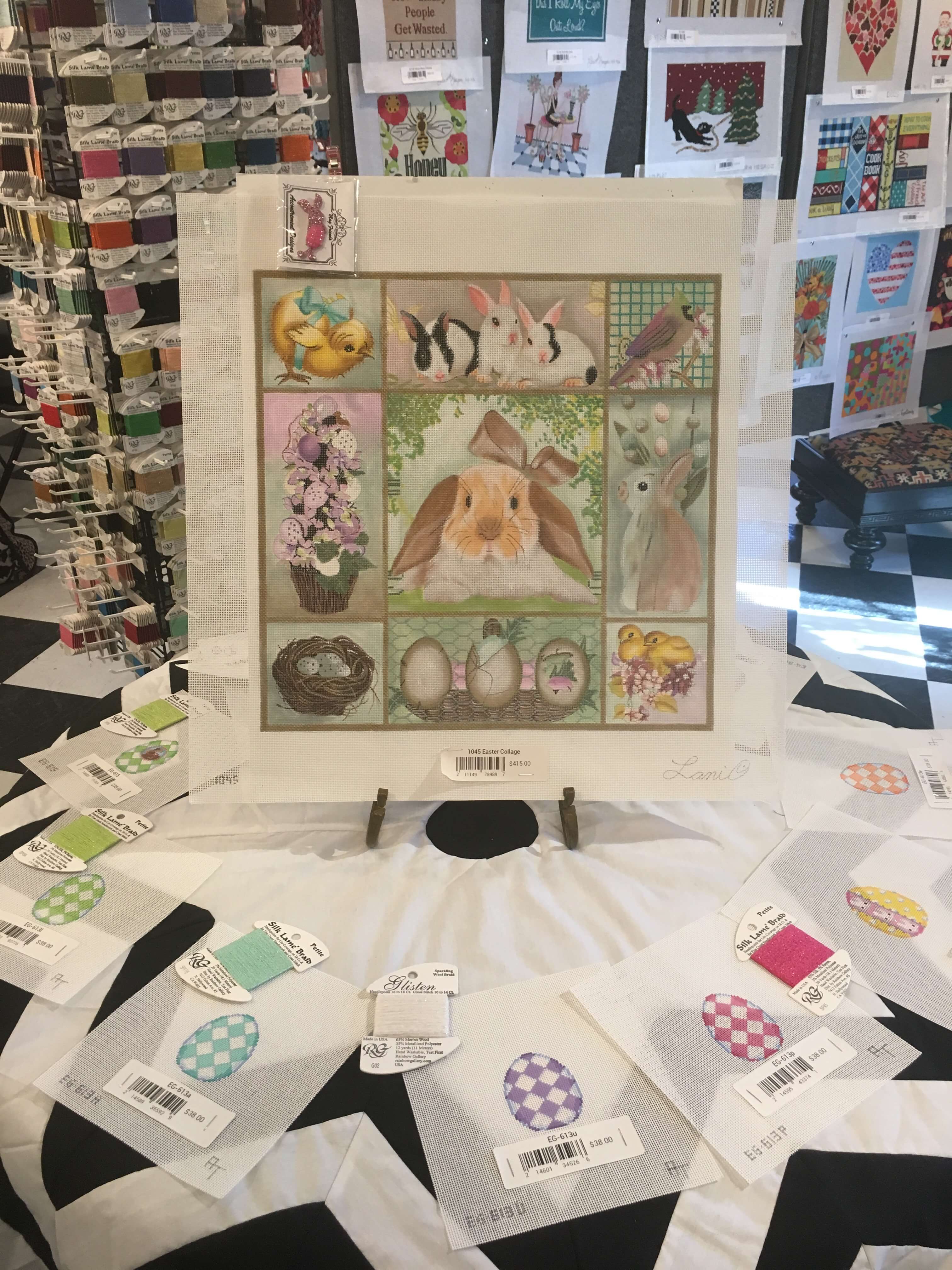 Lani never disappoints with her collages. Becki has this in her stash. Yesterday she told me that these bunnies hopped out of her stash. Will we being seeing it on bars soon? Hint…hint…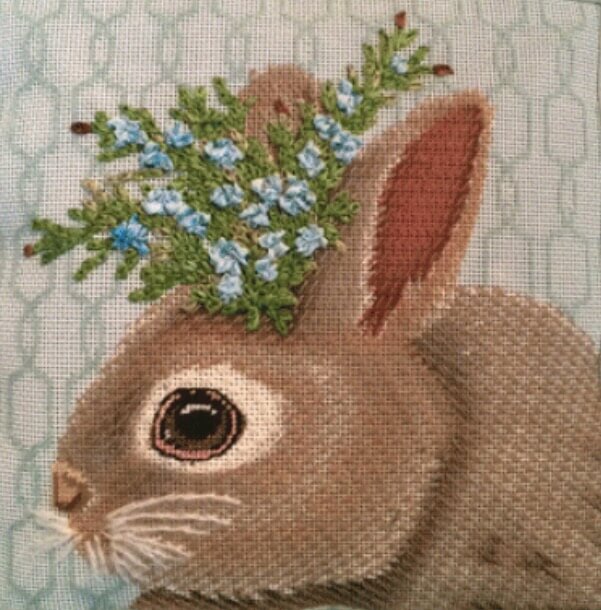 And then there's Kip the Bun….probably my all time favorite bunny I've stitched. I think it's pretty clear that I have a bunny problem. I'm seeking a support group for this. Anyone know of one? Lol!
Any of the stitched pieces you see here have stitch guides. We're happy to write up stitch suggestions for any of the pieces that aren't stitched.
The store looks so fresh and happy right now. Just what we need during these gray winter days!