It's taken me a while to get to this blog, but this is a little taste of what we worked on with Susan Portra in the second round of her "Bring Your Canvas to Life" class.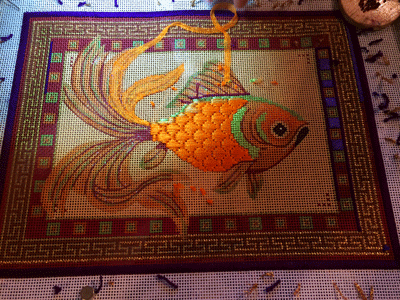 Andrea worked on this classic JP fish. I can't wait to see the stretched Flair on the tail.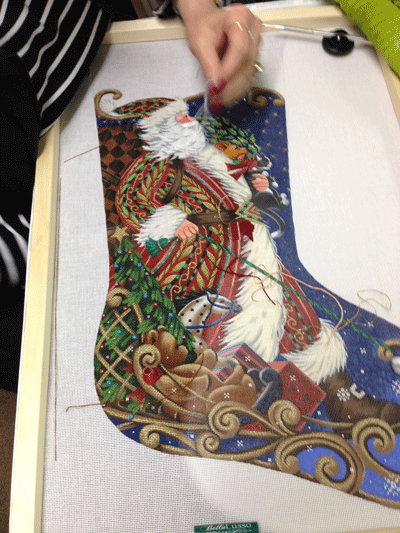 Linda worked on one of my all time favorite pieces.  I love stitching vicariously through someone else.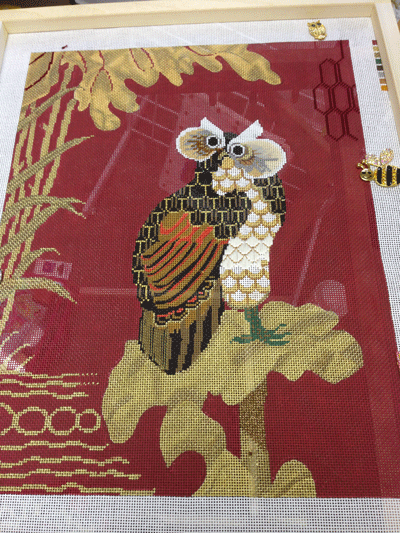 Kate worked on this beautiful piece.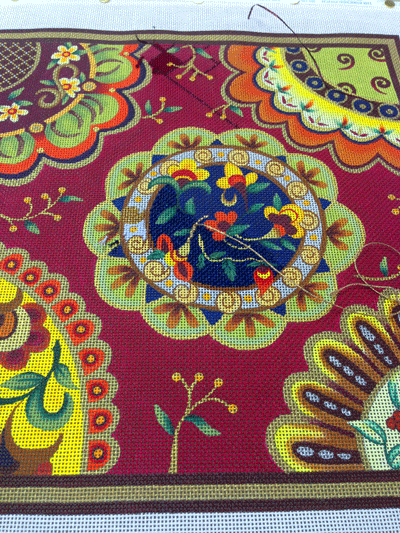 Our very own Becki worked on a Janice Gaynor piece.  What to do with all of those curves?  This is probably the only time I will ever hear Becki say "All six strands?"  If you know Becki's stitching, she uses very little thread.  But, you gotta try different things!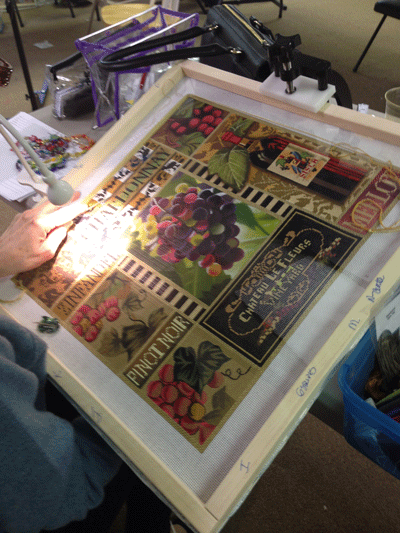 Wanda worked on another of my favorites, the Lani Wine Collage.  It is going to be stunning!  And what a great idea to paint out the word "vineyard" and replace it with her last name.  Love it!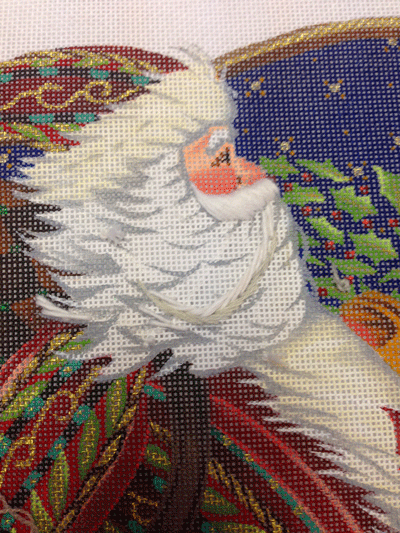 Susan did the coolest thing on this beard.  I have been stumped by this for over 6 months. Now I know!  Twist together 3 strands of Bella Lusso and work in a stem/outline stitch, creating a fake bullion.  Brilliant!
You're probably wondering what I worked on with  Susan.  That's another blog.  I worked on 7 or so different pieces with her.  I know. . .I'm nuts!