I just picked up my snowmen from the framer.  I am such a proud mama right now! I was stopped three times on the way back to the car.  I have never been happier with any piece of finishing in my life!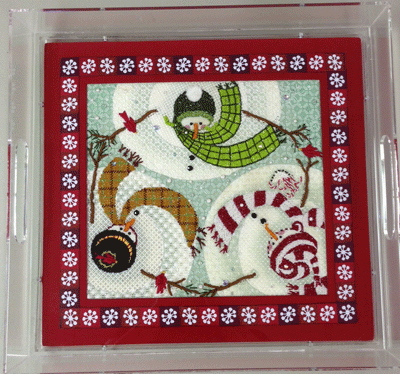 They have been encased in ice for all eternity.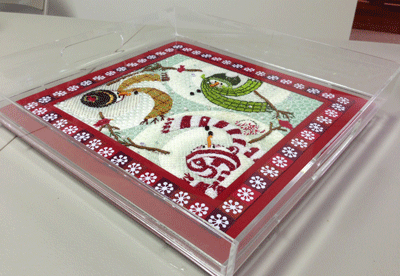 They framed the piece with a red mat and ribbons laid on top.  Then they built a plexi glass tray on top. And yes, it's water tight.  Not that any one would ever dare put a glass on it. God help them!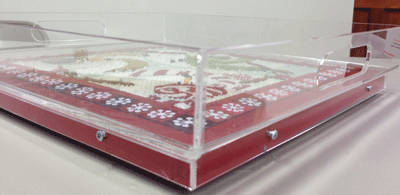 I think I'll do another tray with a beach theme next.