Another stunning piece from the one and only Becki Gebhardt. And making her grand entrance is Duchess the Fox, artwork by Vicky Sawyer.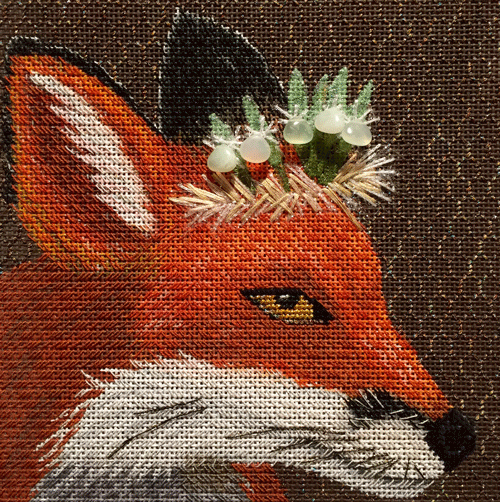 Everything about this piece is fabulous.  The beautiful background pattern, the open angled stitches, and then there's the dew drops in her tiara.  Of course she has to have an impressive crown.  She is a duchess, after all.
Becki has written another fabulous stitch guide.  If you've never used one of her guides, I can assure you they are impressive and detailed.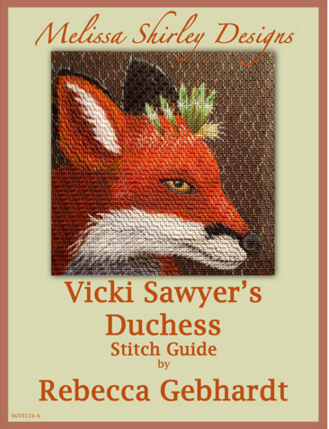 We have her all kitted up at the shop.
And look at Becki's latest finish . . .Snowy Nadia.  Another Vicky Sawyer.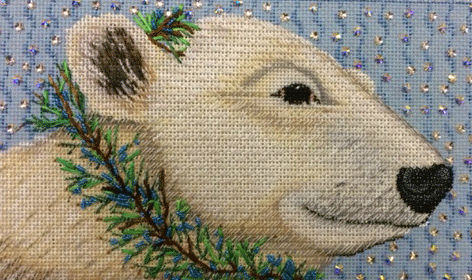 The stitch guide will be available soon.
Give us a call.  203-210-5107