Yup . . .that's what everyone is calling this piece.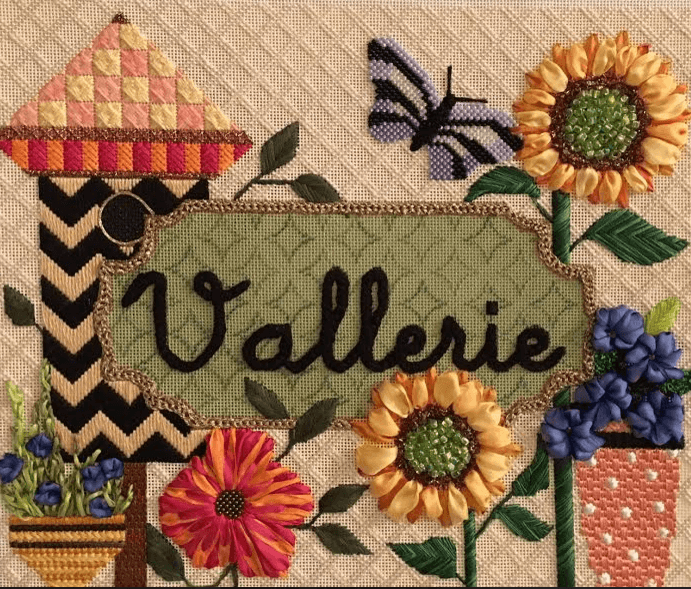 So many people have been blown away by this piece and have asked for a class.  You ask and you shall receive!
Join me on September 30th and October 1st from 10-3.  Yes . . it has to be a two day class.  There's so much packed into this piece.  That's what happens when I stitch something for myself.  I have carte blanche on the canvas.
Crazy ribbon work . . .new triangle beads from our new bead company, Hungarian Double Braided Chain (don't let that scare you), and SO much more!
You must sign up as soon as possible since the canvas has to be personalized.  Call the shop for pricing and more information.  As always, kits are available for those of you who unfortunately live too far away from the shop to come.
203-210-5107