This is the first year since I opened almost seven years ago that I did not attend the Winter TNNA show.  It was weird not being there.  But, with the new show at the end of March in Orlando, I just didn't see the point in attending this show.  I won't get into the details of these shows, but I'm pretty sure that this will be the last winter show.
Honestly, the March timing is SO much better for most shops and designers.  Now that I exhibit at these shows, I would have had to give up my Christmas to get ready for this show or been in such a time crunch after the holidays.  Not fun.  I like the spacing between the Dallas show in September and the new show in March.   I would have had to have new designs ready to go right after Dallas had I attended this show.  I know you all think I'm Wonder Woman, but event that's too much for me!
I haven't seen too many new designs posted from this show.  But, I did pop on Melissa Prince's website and noticed she had her new designs up!  And you know how much I love her designs!
I love the new puffins in the abstract animal series.  Gonna have to stitch the little one to add to my collection!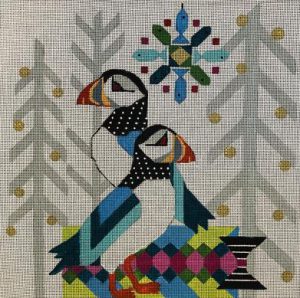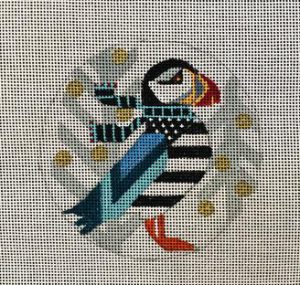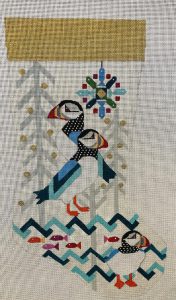 There are two new wreaths.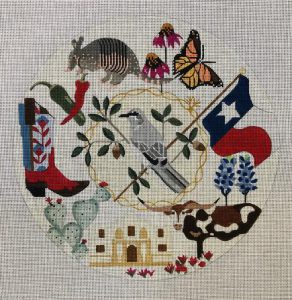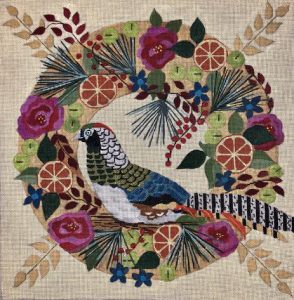 This fun one she calls "Ballroom Dancing"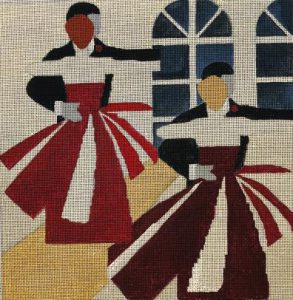 And there's new movie coasters . . .of course.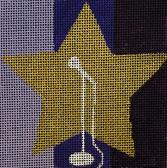 A Star is Born (Can't wait to see that movie)
Vice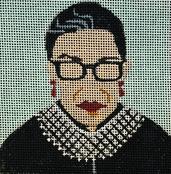 On the Basis of Sex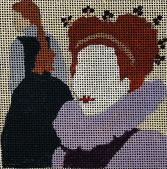 Mary Queen of Scots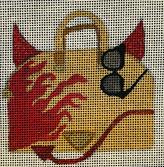 Devil Wears Prada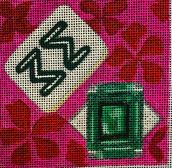 Crazy Rich Asians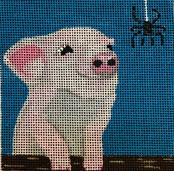 Charlotte's Web (gotta have this!)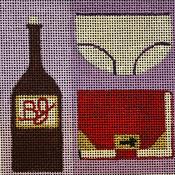 Bridget Jones's Diary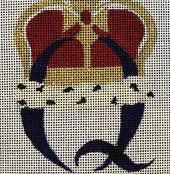 Bohemian Rhapsody
As I see more designs posted from this show I'll be sure to share them with you.